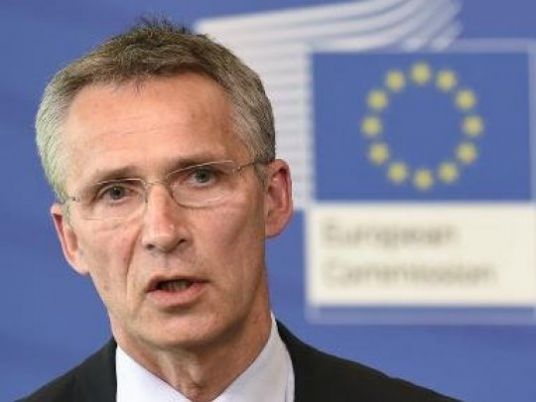 Britain's departure from the European Union risks undermining Europe's new defense strategy, days before NATO and EU governments sign a landmark pact to confront a range of threats from Russia to the Mediterranean, officials say.
The European Union and the United States plan to use two separate EU and NATO summits in the coming days to push reforms of the West's two main security pillars, aimed at reducing Europe's reliance on Washington in its own neighborhood.
"Things are going to be a lot harder," said a senior Western defense official involved in EU-NATO cooperation. "NATO planned on linking itself up to a stronger European Union, not being the default option for a weakened, divided bloc."
Facing a more aggressive Russia, a migrant crisis and failing states on its borders, the European Union needs to "act autonomously if and when necessary", EU foreign policy chief Federica Mogherini will tell EU leaders on Tuesday as she unveils a five-year global strategy plan seen by Reuters.
That symbolic step, which urges governments to coordinate defense spending, has strong support from Germany and France. But it could look hollow without Britain, which has the largest military budget in the EU, diplomats say.
One of five EU countries with the resources to command an overseas military mission for the bloc, Britain has been a big contributor to EU-led operations, paying about 15 percent of the costs and providing assets.
Britain also leads the EU's counter-piracy "Operation Atalanta" mission off the Horn of Africa, has ships patrolling the Mediterranean and is committed to providing troops for EU battle groups, although they have never been deployed.
Mogherini's proposals to EU leaders will include a call for EU-led missions to work with a new EU border guard to control migrant flows. That could be harder without British ships.
"What Britain does matters," said NATO Secretary-General Jens Stoltenberg. "Britain is the biggest security provider in Europe."
But fearing plans for an EU army, Britain has resisted closer European defense cooperation. British Defence Secretary Michael Fallon told Reuters this month: "Nobody wants to see their troops controlled from Brussels."
Some hope that, without London blocking EU plans, France and Germany could lead what Berlin calls a "common defense union" to develop and share assets. France has pushed the idea of an EU military headquarters, independent of NATO, to run missions.
No 'Little England'
After financial crises that have cut defense spending and Russia's annexation of Ukraine's Crimea, EU governments have said they will do more to guarantee their own security and cannot rely on the United States indefinitely.
As part of that, NATO and the European Union will cement their growing cooperation from the Baltics to the Aegean at a NATO summit in Warsaw in July. At the EU level, governments are discussing a common defense fund to pool resources to develop helicopters, drones, ships and satellites.
Until Britain's referendum vote to leave the EU, the United States had been looking to Britain, its main ally in Europe, to act as a bridge between NATO and the EU in the process.
That was designed to allow Washington to focus on other worries, including a resurgent Taliban in Afghanistan and China's militarization of islands in the South China Sea.
Such concerns were underscored by U.S. Secretary of State John Kerry on Monday, who flew to Brussels to meet Mogherini and Stoltenberg.
"The United States cares about a strong EU," Kerry said.
Immediately after Britain's referendum last week, Stoltenberg said Britain had assured him it remained committed to upholding Western stability.
Stoltenberg said Britain's Fallon had told him London would not jeopardize joint EU-NATO efforts to counter potential Russian cyber attacks, joint naval operations in the Mediterranean to stem an influx of migrants into Europe or plans to soon begin enforcing a U.N. arms embargo on Libya.
Britain could also join EU missions, even outside the bloc, as Canada and non-EU member Norway have done, although it would not be able to shape long-term strategy.
For now, the United States' focus appears to be urging Britain to take an even bigger role in NATO and avoid isolation. The alliance's summit in Warsaw will be London's first chance to reaffirm its Atlanticist credentials.
"NATO becomes even more important to keep Britain engaged internationally," the senior Western official said. "We don't want Britain to become a Little England."