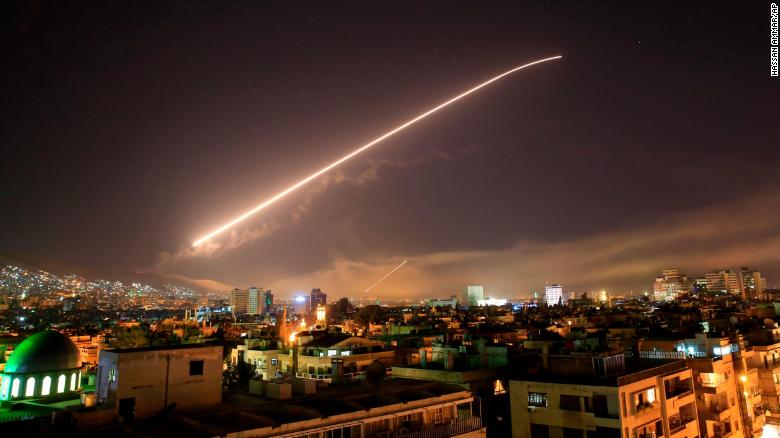 US, British and French forces pounded Syria with air strikes early on Saturday in response to a poison gas attack that killed dozens of people last week, in the biggest intervention by Western powers against Syrian President Bashar al-Assad.
US President Donald Trump announced the military action from the White House late on Friday. As he spoke, explosions rocked Damascus. Trump said he was prepared to sustain the response until Assad's government stopped its use of chemical weapons.
British Prime Minister Theresa May and French President Emmanuel Macron said the UK and France had joined in the attack.
Syria's seven-year-old civil war has pitted the United States and its allies against Russia, which itself intervened in the war in 2015 to back Assad.
Syrian state media said the attack would fail and called it a "flagrant violation of international law." Russia's ambassador to the United States said Moscow had warned that "such actions will not be left without consequences".
Photo credit: CNN