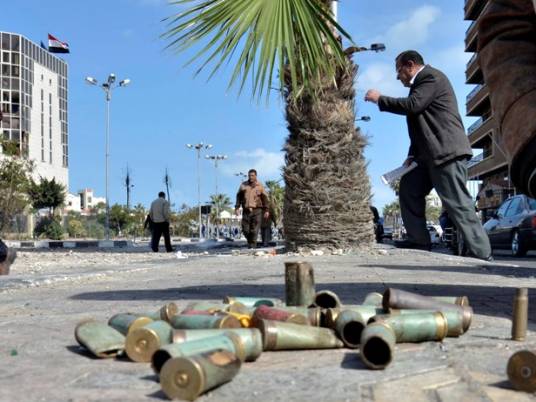 A presidential spokesperson said Thursday that families of those killed in recent Port Said violence would be compensated financially.
Social communications advisor Emad Abdel Ghafour said Morsy had agreed to help during a meeting with Port Said families earlier Thursday at the Ettehadiya Presidential Palace in Heliopolis.
The news comes as another Port Said resident died in hospital Wednesday due to inhalation of tear gas during protests.
Clashes sparked in the canal city last January following the sentencing of 21 defendants to death for their part in a football massacre last year that killed more than 70 people.
Abdel Ghafour told Al Jazeera Mubasher Misr Thursday that Morsy promised to support these families with monthly payments similar to stipends provided to families of the over 900 killed during the 2011 revolution. However, people convicted of inciting violence or vandalism would not receive aid.
A number of victims' families had already rejected the offer to talk and described participating in the Thursday meeting as "treason."
Abdel Ghafour added the administration may form a committee of Ahlawy Ultras and Masrawy Ultras to study the issue further.
He also said Morsy had approved the creation of a committee of political parties to monitor upcoming elections to guarantee free and fair polls.
Edited translation from Al-Masry Al-Youm