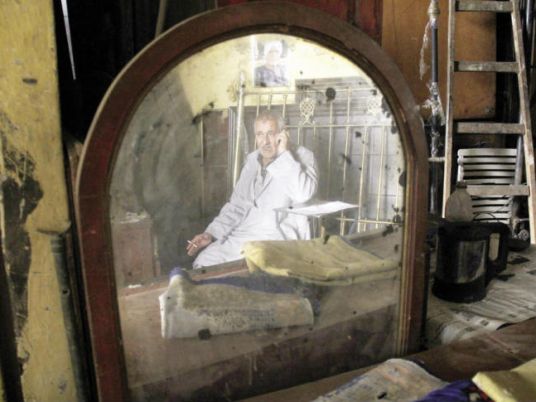 In Al-Moez Street lies Mohamed Youssef's old brass furniture shop with an old sign on the facade, giving off vibes of a Naguib Mahfouz novel.
"I sell antique furniture like brass beds and closets," says Youssef. "I have been doing this here since the time of my father."
"I go to auctions to pick up the old pieces. Just by looking at them I can tell when they were made and by whom," he says.
"My Egyptian customers like me to renovate the pieces, but the foreigners like to take them looking old as they are," he says. "Some like the brass shiny, others like it matte. It is a matter of taste at the end of the day."
"My prices are neither cheap nor expensive," he says. "It depends on the piece."
"I know that this trade is fading away to extinction, but this what I will keep doing," he says, adding that he cannot find good craftsmen anymore.
Edited translation from Al-Masry Al-Youm