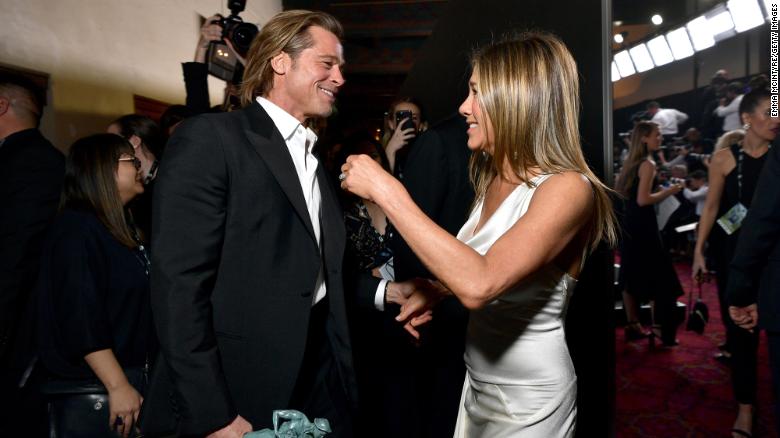 After years of estrangement, American actor Brad Pitt will cooperate with his ex-wife Jennifer Aniston for the first time since separating 19 years ago, when Pitt went on to marry actress Angelina Jolie.
The two will co-star in a virtual live-table reading of the script for "Fast Times At Ridgemont High" (1982).

A celebration of the film will take place on Facebook and TikTok, showing clips from the movie and dialogue between the two stars and other cast members, which include Julia Roberts, Matthew McConaughey, Morgan Freeman, Henry Golding, Shia LaBeouf, Sean Penn, and Dane Cook.
Proceeds from this live broadcast will be donated to help medical efforts against the coronavirus.
Pitt, 56, and Aniston, 52, have not worked together since 2001, before their separation.
Rumors later swelled regarding Pitt's relationship with Jolie after they co-starred in "Mr and Mrs Smith" (2005). Pitt then announced his separation from Aniston and got into a relationship with Jolie for ten years.
They got married in their tenth year, only to eventually divorce following Pitt's drug abuse.
He underwent treatment in order to meet his six children with Jolie, three of whom are adopted. Rumors then began to surface regarding a possible return to Aniston, who herself had recently announced separating from fiancé writer and actor Justin Theroux.
For years since their marriage, Pitt and Aniston had been considered one of the most beloved couples in Hollywood, until they separated without having children.