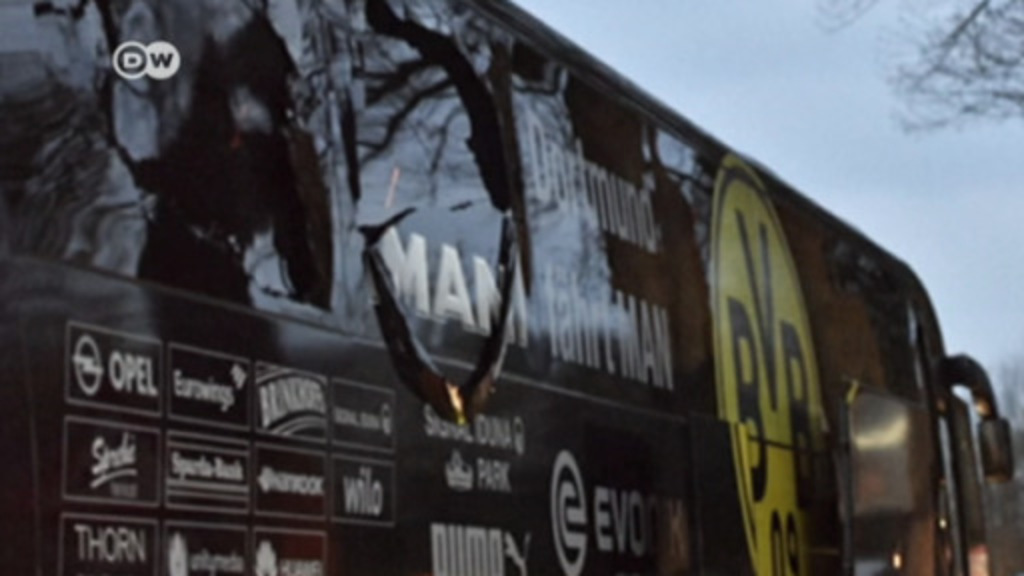 A 28-year-old man accused of detonating bombs targeting a top German football team has confessed to the deed. But he denied having any intention to kill.
The 28-year-old man accused of setting off three roadside bombs targeting the bus carrying one of Germany's top teams, Borussia Dortmund (BVB), has admitted he carried out the attack, in which one player, Marc Bartra, and a police officer were injured.
However, he told a court in the western city of Dortmund that he had not wanted to cause deaths in the attack on April 11 2017.
"I regret my behavior deeply," Sergei V. said, adding that he had "especially designed the explosives so that no harm to people was to be expected."
Hope of riches?
The bombing, which took place minutes before a Champions League match, is thought to have been an elaborate bid to profit on the stock market. The accused took out a loan and used the money to buy "options" on BVB shares before the bombing.
The BVB is the only football team in Germany whose shares are publicly traded on the stock exchange.
The trial opened last month. Sergei V. is charged with 28 counts of attempted murder, two counts of bodily harm and setting off an explosion.
He was arrested 10 days after the attack.