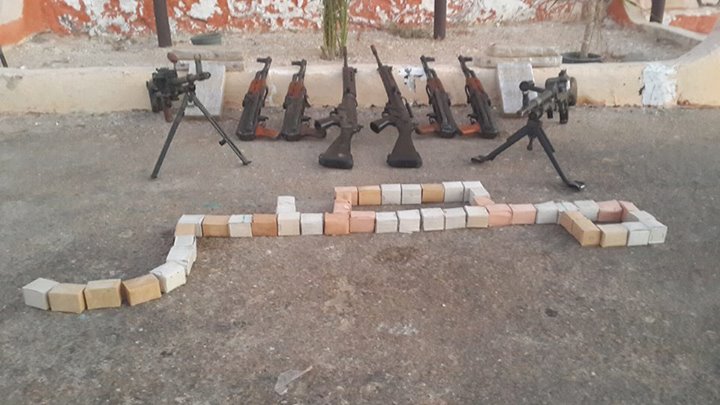 Border troops at the Western Military Command seized four automatic rifles, two sniper rifles, one machine gun, and 2000 bullets as they were being smuggled into Egypt through a border crossing in Salloum.
Security troops seized the weapons and took the appropriate legal measures.
The move comes amid a series of strict measures being taken by the armed forces to secure border crossings and major roads to prevent criminals from escaping.
Edited translation from MENA