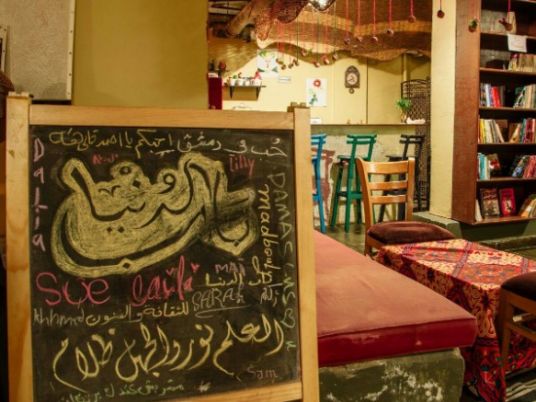 Bab Aldonia is a little bookstore that's making a lot of noise.
Tucked inside this Cairo establishment is a nondescript room called the "Scream Room," where Egyptians — young or old — flock to yell away stress.
"It's good for everyday stress. People go there and scream to let go of their daily problems," owner Heidi Radwan told CNN. "When Cairo gets too much, and there are too many people around, you can go there and scream in the dark."
And Cairo can get too much for some people some time.
It's one of Africa's largest city, a bustling metropolis of endlessly honking taxicabs and the hustle and jostle of commuters.
Sessions in the scream room are 10 minutes long.
Whoever needs it steps inside the dark space with soundproof wall. In the corner, sits a drum kit that customers can also bang on.
The idea came from one of Bab Aldonia's regular customers. He suggested the small room, used occasionally for music sessions, double as a scream room.
"At first it sounded crazy!" Radwan said. "But then I went online and I started to see that this is something that is actually done worldwide.
"In Japan, you have these scream pots. Here there was nothing like that. In the end, I thought — why not? There is nothing like this out there."
The vase that convinced Radwan to take a chance is an unusual item sold in an online Japanese trend shop. It's marketed as something that absorbs people's screams into whispers, allowing users to let go of their frustration.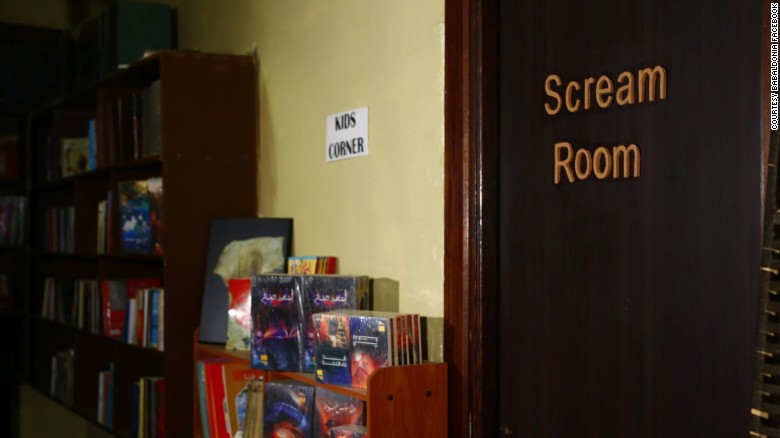 The scream room can be found right next to the smaller shelves by the children corner.
Can screaming really help with stress?
Indeed, screaming can have a positive effect.
Last year, a study by Canada's Laurentian University looked at how Indigenous cultures in the country had traditionally used yelling as a form of therapy.
"The results have led to the understanding that yelling does produce a significant impact on the brain which suggests positive affect on mood," the study author J.K. Pagnutti said. "Furthermore, yelling does not cost anything and is a natural process that can be carried out by any individual."
Bab Aldonia has been trying to find different ways to innovate since it opened. Besides a vast array of books, the capital's bookstore also offers warm drinks and music lessons.
But the scream room is, without a doubt, the store's most popular feature.
"We have visitors that come from far away just for the scream room. It's more popular than our books," Radwan said.
"A lot of people want to try it, but it is far away for them. So other business here will start creating their own scream rooms. I think it will spread in Cairo."
As for her, Radwan admits she was resistant to the idea at first. But she's grown to become rather fond of the room herself.
"Of course we tried it out!" she said.