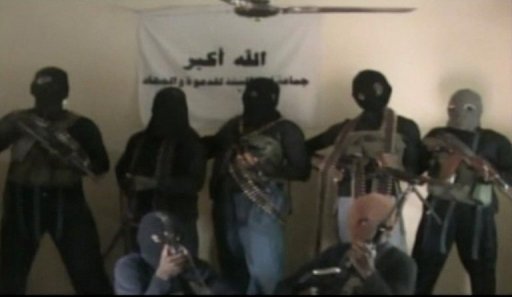 KADUNA, Nigeria – A car bomb killed at least 16 people and wounded dozens more in the northern Nigerian town of Kaduna on Easter Sunday, after security officers stopped the vehicle carrying it from approaching a church, witnesses and police said.
There was also an explosion around 200 km (125 miles) southeast in the central town of Jos on Sunday evening, the national emergency management agency said. A military spokesman said it was a "minor explosion" and nobody was killed.
No group claimed responsibility for the Kaduna attack, but the apparent targeting of a Christian place of worship will stir memories of a string of deadly assaults by Islamist militants Boko Haram on Christmas Day last year.
A spokesman for the Kaduna state emergency management agency said 16 people had so far been confirmed dead, while 35 more were critically injured and receiving treatment in hospitals.
Kaduna police commissioner, Mohammad Jinjiri Abubakar, said police were pursuing a suspect vehicle when it crashed into another car and caused a massive explosion.
Abubakar did not say whether they knew who was behind the attack or what the bomb was intended for. Local residents said the bomber had tried to approach a church with his vehicle but was turned back at a police roadblock and then pursued.
"A suicide bomber in a vehicle was moving towards the ECWA Church and the All Nations Christian Assembly," said Tony Udo, a Kaduna resident.
"Security agents accosted and repelled him. While he was driving away, the bomb went off at Junction Road, near the Stadium roundabout, killing the bomber and some commercial motorcyclists," Udo told Reuters.
He said the blast shattered windows in the church and nearby houses and vehicles.
Islamist insurgency
Britain and the United States last week warned their citizens living in Africa's biggest oil producer that violence was likely during the Easter period. Nigeria has ramped up security across the Muslim north.
Nigeria's population of more than 160 million is split roughly equally between a largely Christian south and a mostly Muslim north. Kaduna sits close to the dividing line and was the nucleus of post-election violence last year which killed about 800 people.
President Goodluck Jonathan, a southern Christian who won that election, has been criticized for not getting a grip on the insurgency by Islamists in the north.
Boko Haram, a movement loosely styled on Afghanistan's Taliban, has killed hundreds this year in bomb and gun attacks that mostly target police, the military and the government.
The group says it wants its imprisoned members released and Sharia, Islamic law, applied throughout Nigeria.
Nigerian authorities and diplomats believe attacks on churches and on Christian holidays are part of an attempt to stoke a religious conflict.
In the remote northeast town of Maiduguri, Boko Haram's homeland, the military outnumbered the public on some streets on Sunday.
"Patrols (are) being intensified to forestall any breakdown in law and order," a spokesman for the joint military task force told Reuters.
In Nigeria's second biggest city Kano, where coordinated attacks in January killed 186 people, authorities deployed trucks of soldiers and a helicopter to try to prevent violence.
"I will stay away from church because we have been told by our pastor to be careful. We are afraid, everybody is afraid because we don't know when the next attack will come," said Jenifer Paul, a housewife in Kano.
Boko Haram set off a series of bombs across Nigeria on Christmas Day last year, including one at a church outside the capital Abuja that killed at least 37 people and wounded more than 50.
The Pope condemned "savage terrorist attacks" against Christian churches in Nigeria in his Easter message on Sunday.