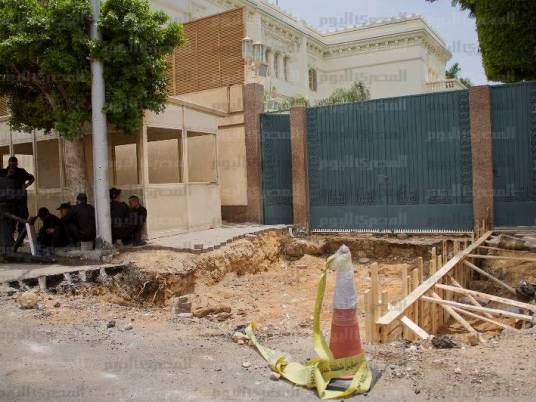 A blast outside the Ettehadiya Presidential Palace killed a police officer and wounded three others on Monday.
The Interior Ministry's media office said in a statement that the officer was killed when the forces were defusing two suspected IEDs they had discovered near the palace.
On Friday, a group called Ajnad Misr (Soldiers of Egypt), which the Interior Minister had claimed to be affiliated with the Muslim Brotherhood, said it had planted bombs at the palace's security office, saying security forces were unable to detected them and therefore denied their existence.
The group had claimed responsiblity for a number of attacks over the past months, including one in April outside Cairo University that had killed a senior police official.
Edited translation from Al-Masry Al-Youm