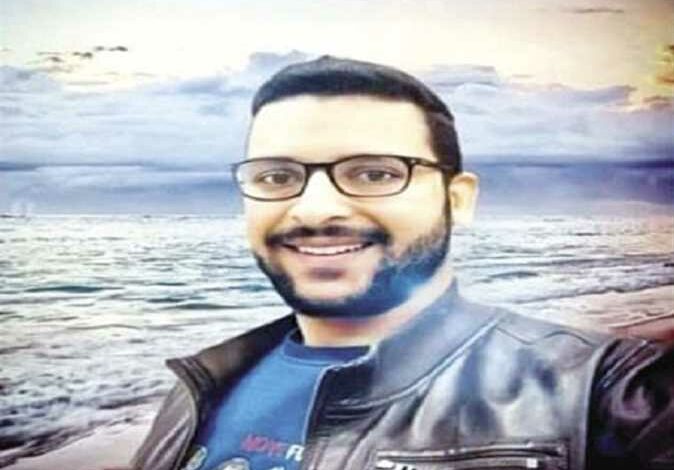 The Egyptian Foreign Ministry announced, in a statement, on Tuesday evening, the completion of all arrangements for the transfer of the body of the Egyptian pharmacist Ahmed Mohamed Hatem Abdel-Hady, who died after being shot while performing his work in Saudi Arabia.
The Foreign Ministry said that the Egyptian diplomatic mission continued its contacts and endeavors around the clock in order to complete all procedures there and obtain the necessary permits to ship the body to the homeland, as well as follow up the situation with the authorities there.
The body of the late pharmacist arrived at the homeland at dawn on Wednesday, and the Foreign Ministry extends its sincere condolences to the families of the deceased, praying to God Almighty to bless him with the vastness of his mercy and inspire his family and his lovers all patience and solace.
According to Egyptian government reports, Abdel-Hady was killed on Wednesday, July 13, after a Saudi woman fired two bullets at him, who told him to dispense medication without providing a doctor's prescription.
The pharmacist refused, so the lady shot him dead, while he was in the pharmacy where he works, in the Nasiriyah neighborhood in the city of Sakaka in the northern border region.
The Egyptian labor attaché in Saudi Arabia said that the pharmacist was transferred to the hospital to try to save his life, but he died upon arrival at the hospital, and all cardiac resuscitation attempts failed, and the body was kept in the hospital morgue at the disposal of the Public Prosecution.
Ahmed Ragai, head of the labor representation office at Saudi Arabia, revealed that the police arrested the woman who shot dead the pharmacist, seized the photage of the CCTV cameras and launched investigations to try to reach the causes of the accident.