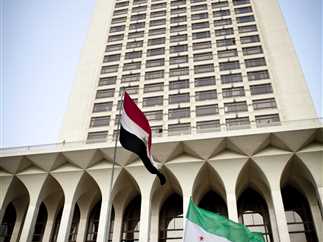 The body of killed Egyptian expatriate in Kuwait Hazem Hamza arrived in Egypt on Wednesday at dawn, Deputy Foreign Minister for Consular Affairs and Egyptian Expatriates Yasser Mahmoud Hashim said.
Hamza was killed in a fatal crash in Kuwait on November 19 between an SUV and a bus. Eleven other Egyptians were injured in the incident.
The statement said that after the crash the Egyptian Foreign Ministry immediately assigned the Egyptian consulate in Kuwait to quickly follow up on the cases of the injured, as well as to end the procedures for transferring the body of the deceased Hamza to Cairo, said Hashim.
Hashim added in a press statement on Thursday that the consulate is still following up the health situation of the injured citizens as a result of the accident.
According to Hashim only five injured are still receiving treatment in hospital, while the rest of the injured left after their conditions had stabilized.
In a related context, Kuwaiti police arrested a foreign taxi driver on Tuesday after he was seen throwing the corpse of an Egyptian expat in front of Mubarak al-Kabeer hospital in Hawalli governorate after the Egyptian had been stabbed with a knife.
An Egyptian citizen living in Kuwait was killed in the area of Benid al-Qar in Kuwait. According to investigations, the 30-year-old expatriate died as a result of being stabbed in the heart. A security source said that the knife used in the murder was found at the scene of the crime. Witnesses said the killer was an Asian expatriate.
According to Kuwaiti newspaper Alqabas, a security source said that the taxi driver's nationality has not yet been identified.
The source added that a Kuwaiti national informed the police of the taxi's license plate number after he saw [the taxi driver] "throw the corpse in a dark area nearby the hospital and ran away."
Edited translation from Al-Masry Al-Youm