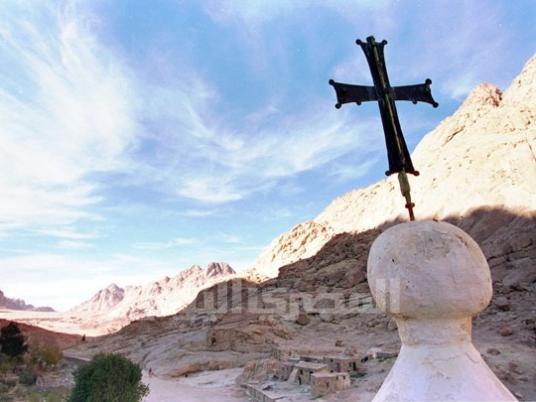 The body of young film director Mohamed Ramadan, who went missing four days ago during a hike following a snowstorm in Saint Catherine that killed three of his fellow travelers, has been found, security sources and local news reports said.
Bedouin participants in the search for Ramadan said his corpse was found near Wadi Gebal area.
Ramadan was a film director, script writer and teacher and the Cinema Institute in Cairo.
Military Spokesperson Ahmed Mohamed Ali said military troops had already found three bodies from a group who were on safari trip in Saint Catherine area in South Sinai with the four who were rescued. The bodies were for Hagar Ahmed Mostafa Shalaby, Khaled al-Sebaey and Ahmed Abdel Azeem.
The bodies are not at South Sinai hospitals and will be transferred to Cairo, Ali added. The eighth person called Mahmoud Ramadan, who was on the same trip, is still being looked for.
Border troops patrol and third field army personnel transferred the four people who were rescued on Wednesday to Saint Catherine public hospital. The four were Yousra Mounir al-Sayyed, Maha Shawqy al-Aswad, Mohamed Farouq Abbas Abdullah and Ehab Mohamed Abdel Rahman Qotb.
Edited translation from Al-Masry Al-Youm