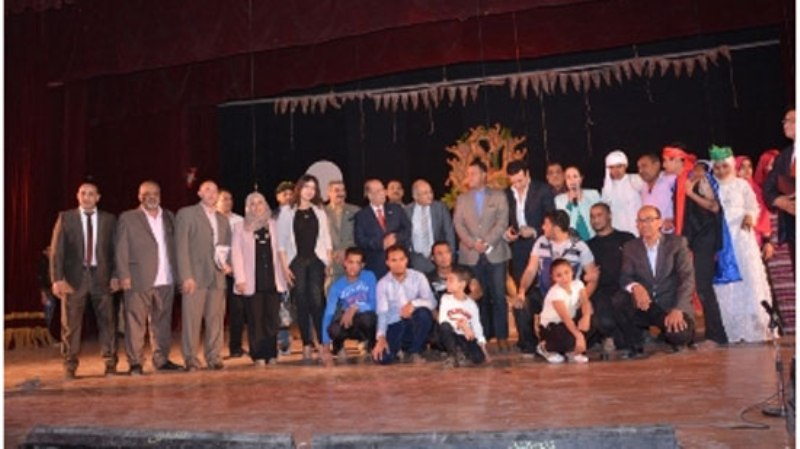 Students from the Blind Center of Assiut University performed a play on Monday entitled 'Al-Fangry' (The Pretender), during their participation in the 7th Theater Creativity Festival organized by the Performing Arts Department.
President of Assiut University Ahmed Abdo Gaeas said following the performance that Assiut University's administration has provided necessary support and care, including flexible educational, health, and social services, for the university's students and staff with disabilities.
Director of the Performing Arts Theater, Mohammed Goma, clarified that the performance was unprecedented in that it was played by team of blind people. The play touched upon some customs in Egyptian society related to witchcraft and sorcery.
General supervisor of student activities Shehata Ghareb said that the festival will continue until April 5, with 16 performances organized by the different faculties of Assiut University.
Edited translation from Al-Masry Al-Youm