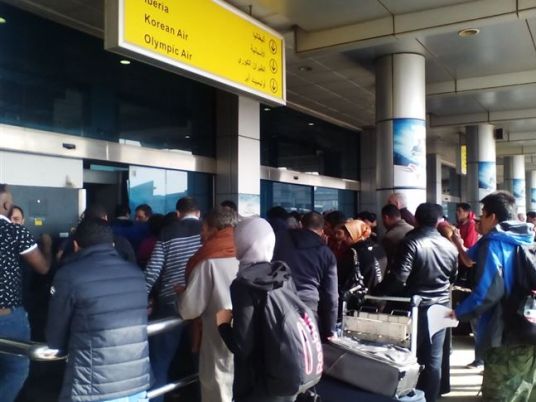 The Cairo International Airport authorities have launched an extensive investigation into the failure of electricity generators in Terminal 3, after a power outage on Friday which caused confusion in the building's traffic and delayed the departure of eight international and four domestic flights.
Sources familiar with the airport said that the electrical current (high voltage) coming from the power plant in Halmiya was cut, and the standby generators at the airport were disrupted, which are scheduled to operate automatically after the blackout of electricity.
The sources added that the electricity blackout caused the departure delays of 12 international and internal flights, within 3 hours.
Of these delayed flights were, Ethiopian Airlines No. 453 heading to Addis Ababa, Turkish number 693 to Istanbul, Lufthansa number 585 to Frankfurt, 587 to Munich, Egypt Air 683 to Dammam, 955 to Beijing, 42 to Hurghada and 92 to Aswan. After electricity returned flights began to depart as normal.
The Chairman of North Cairo Electricity Distribution Company, Naji Aref, said that the power outage was due to an internal technical malfunction related to electricity in the airport, noting that all transformers and lines connected to the airport are intact.
The chairman of the company, in statements to (Al-Masry Al-Youm), said that he brought technical support immediately to the airport, after he was informed of the incident.