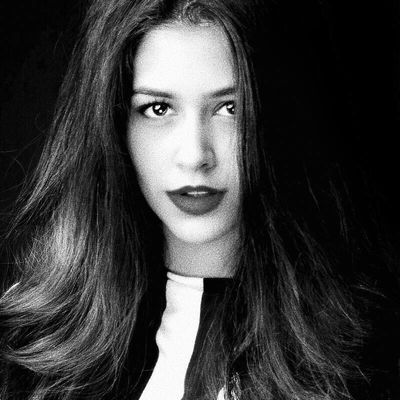 International investment and commercial agencies conference BiznEX is hosting Georgina Merhom, the first Egyptian woman to be appointed as a G20 advisor, as part of the conference taking place between 8 and 10 November in Manara Conference Center, Cairo.
In a press conference to announcing the conference's schedule, Merhom expressed her happiness at being part of the first and largest investment fair in Egypt. She added  that she would be giving a speech during the opening ceremony on November 9 in the presence of Minister of Investment and International Cooperation Sahar Nasr as well as Minister of Planning Hala al-Saeed among others.
During her speech, the 21-year-old would recount her experience leading 20 analysts from different G20 countries to analyze different bilateral agreements that the countries made together and with international central bank managers concerning economic policies and international relations.
Merhom will also speak about her project "Synthesis", which is a social venture seeking to contribute to grassroots economic development in Egypt, aiming to support small and medium businesses in Egypt's poorer areas and transform them to productive entities that are able to compete worldwide. The project also aims to support successful and inspiring business models.
BiznEX is considered the largest platform that connects entrepreneurs with esteemed analysts and investors, providing an optimum atmosphere for these businesses to grow, nationally and internationally. It also gives businesses the chance to cooperate in distribution, alongside providing financing opportunities and monetary services through the presence of large banks which are able to connect with business through this event.
Finally, BiznEX provides suitable marketing opportunities for businesses, as well as governmental services to remove any bureaucratic hurdles and allow entrepreneurs to launch their businesses. The event's ultimate goal is to encourage further investments in Egypt.
The conference provides 25 workshops that aim to take share experience from leader entrepreneurs, as well as show international investors the Egypt's best sectors to invest in. This year's conference is expected to lure more than 10,000 businessmen, agents and distributes, as well as several entrepreneurs.
Merhom serves as the Compliance Director of Macroeconomics at the G20 Research Group. She carries out macroeconomic research on the G7 and G20 countries and is an Egyptian youth ambassador to the United Nations and a junior fellow at NATO.