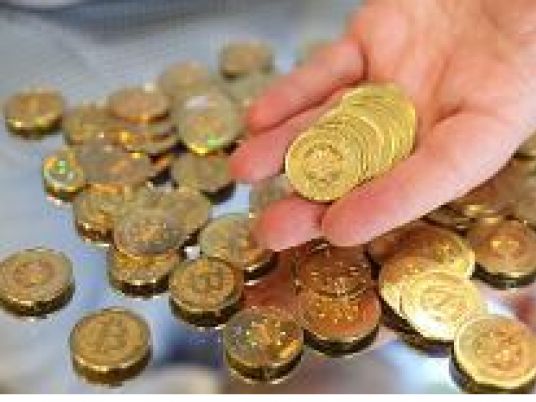 The 'bitcoin' digital currency hit a record high on Friday on optimism about the approval of the first US bitcoin exchange-traded fund by the Securities and Exchange Commission.
"There's one catalyst at the moment and that is the expectation that the Winklevoss Trust will be approved on the 11th of March. That's the only game in town," said Daniel Masters, portfolio manager of Jersey-based Global Advisors Bitcoin Investment Program.
Investors Cameron and Tyler Winklevoss have a pending application with the SEC for a bitcoin ETF, which was filed nearly four years ago. On March 11, the twins are expected to receive a final decision from the US Securities and Exchange Commission on whether they can list their ETF.
If approved by the SEC, this would be the first bitcoin ETF issued by a US entity.
On Friday, bitcoin climbed to a record $1,298 on the BitStamp platform. Bitcoin last traded at $1,263.01, up nearly 5 percent on the day. So far this year, bitcoin has surged more than 30 percent.
Bitcoin is a virtual currency that can be used to move money around the world quickly and anonymously without the need for a central authority.
Darin Stanchfield, founder and chief executive officer of bitcoin wallet KeepKey, said the approval of the Winklevoss ETF would be a big boost to the market. "It should add a fair amount of liquidity to the bitcoin market," added.
To date, there are two other bitcoin ETF applications with the SEC. Grayscale's Bitcoin Investment Trust, backed by early bitcoin advocate Barry Silbert and his Digital Currency Group, filed its application with the SEC in March last year.
SolidX Partners Inc, a US technology company that provides blockchain services, also filed its ETF application in July of last year.
Bitcoin relies on so-called "mining" computers that validate blocks of transactions by competing to solve mathematical puzzles every 10 minutes. In return, the first to solve the puzzle and clear the transaction is rewarded with new bitcoins.
Analysts said the groundwork for bitcoin gains was laid in July last year in a process called "halving," where rewards offered to bitcoin miners shrink. That has constrained the supply of the digital currency.
Dan Morehead, chief executive officer at hedge fund Pantera Capital, said in his recent letter to investors that the bitcoin price moves in line with the currency's use in transactions and both have risen sharply.
He sees the bitcoin price possibly rising to $2,288 by the end of the year.
Reporting by Gertrude Chavez-Dreyfuss; Editing by Sandra Maler; Reutes