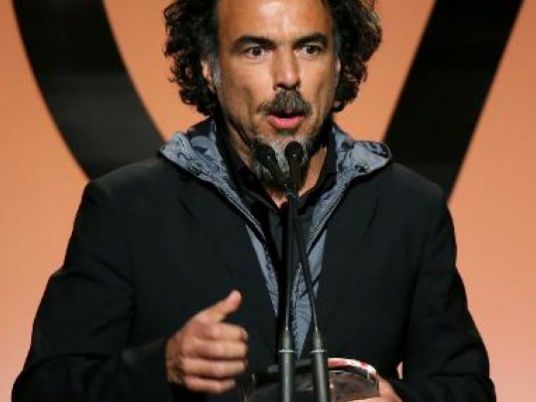 Dark comedy "Birdman" took home best movie at the Producers Guild Awards Saturday, boosting its status ahead of the much-anticipated Oscars next month.
The film, directed by Alejandro Gonzalez Inarritu, beat industry favorites and leading Academy Awards contenders including coming-of-age tale "Boyhood", stylish crime caper "The Grand Budapest Hotel" and World War II code-breaking thriller "The Imitation Game".
"I feel humbled by this. All these films nominated this year have an individual voice," Inarritu told Variety.
"Birdman" is about a washed-up film actor played by Michael Keaton trying to revive his career on stage.
This month, Inarritu won best screenplay and Keaton took home best musical or comedy actor at the Golden Globes, considered a dry-run for the Oscars, the climax of Hollywood's awards season.
Birdman led the PGA nominations with four nods.
PGA winners have been a strong indicator of Oscar winners in years past, with some of its 6,700 members also taking part in Academy Awards voting.
Fan favorite "The Lego Movie" won best animated picture, after being left out of the Oscar nominations, while "Life Itself" by Steve James won best documentary.
In the TV category, widely acclaimed "Breaking Bad", which ended in 2013 after five seasons, continued to shine, taking home the prize for best television drama.
The show's star Bryan Cranston said winning awards wasn't the only measure of the program's success.
"You only know that your show is a big hit when the location signs are stolen," he said in Variety.
Netflix original series "Orange Is The New Black" won best comedy, while mini-series "Fargo" took home the top trophy in its category.
HBO's AIDS drama "The Normal Heart", starring Mark Ruffalo as activist and playwright Larry Kramer, won the Stanley Kramer Award for raising awareness of social issues.
Hollywood heavyweights, including Jennifer Lawrence, Adrian Brody, Sharon Stone, Ethan Hawke, Eddie Redmayne and Kerry Washington were at the gala in downtown Los Angeles.