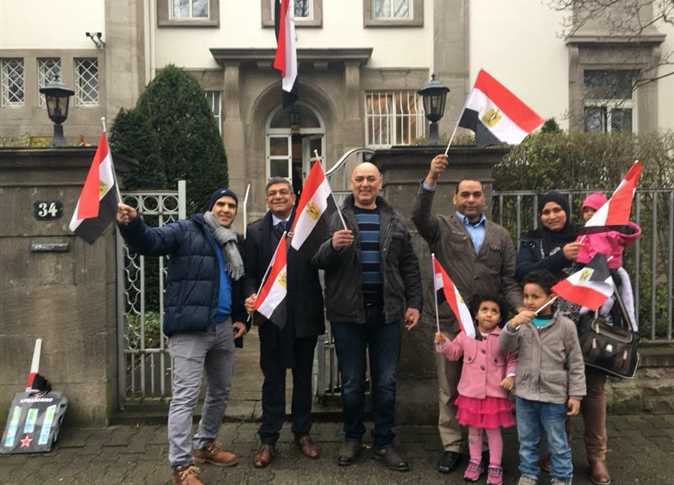 Ministry of Justice and the Higher Committee for Legislative Reform have referred the final draft of the law to establish the Fund for Caring for Egyptians Abroad to the ministerial cabinet on Wednesday for approval before submitting the bill to the State Council for revision.
Senior sources revealed that representatives from Ministries of Justice, Foreign Affairs, Immigration and Labor Force would manage the fund.
Sources added that the bill demonstrated mechanisms of support for Egyptian expatriates includxing legal and judicial assistance and explained measures of their participation in elections and referendums.
The bill showed the process for appointing expatriates to jobs assigned in Egypt and a mechanism of adhering to the foreign worker sponsorship system in the gulf countries.
Sources also said that the bill organizes the work of the Egyptian general unions and communities abroad.
Article 88 of Constitution 2014 stipulated that the country "shall safeguard the interests of Egyptians living abroad, protect them and protect their rights and freedoms, enable them to perform their public duties towards the State and society, and encourage their contribution to the development of the nation."
According to the Central Agency for Public Mobilization and Statistics' (CAPMAS) report 2017, 9.5 million Egyptians live outside the country. Around 6.2 million of them live in Arab countries, 1.6 million are located in North and South America, 1.2 million are in Europe and 340,000 in Australia.
Egyptian expatriates have been on the rise since the Egyptian government began missions to Arab countries in 1930 to fulfill development plans.
According to CAPMA's statistics, the main outlet for Egyptian migrants is Arab countries. Many of them reside in Saudi Arabia which currently records 2.9 million workers. There are 1.6 million in Jordan, 765,000 in United Arab Emirates, 500,000 in Kuwait, and 230,000 in Qatar.
Edited translation from Al-Masry Al-Youm