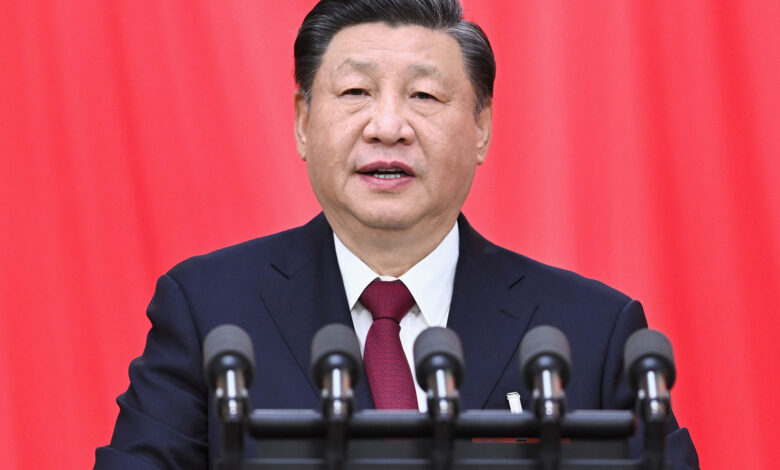 US President Joe Biden said last week he was planning to speak "soon" with his Chinese counterpart, Xi Jinping.
But before his staff even began planning for the call, another meeting was taking shape: The Chinese government announced Xi plans to travel Monday to Russia for a three-day summit with President Vladimir Putin, as Xi works to cast himself as a potential peacemaker in the Ukraine war.
In Washington, officials view Xi's intentions with deep skepticism; China has refused to condemn the war and instead claimed Moscow was provoked into invading Ukraine. After China announced Xi's visit to Russia by saying he was traveling "for the sake of peace," the White House worked to preempt attempts to frame the Xi-Putin meeting as a peacemaking mission, suggesting any framework offered by Beijing would be weighted toward Russia and bad for Ukraine.
"As they begin to plan out their agenda, we certainly want to express how concerned we would be by any proposals from (China) that would … be one-sided and reflect only the Russian perspective," said John Kirby, a spokesperson for the National Security Council.
He said such a Chinese proposal could include some type of ceasefire, which he said would merely provide a way for Russia to regroup before launching a reprisal.
"A ceasefire now is effectively the ratification of Russian conquest," he said.
The Putin-Xi summit itself did not come as a surprise to the White House, since there have been reports such a meeting could occur for weeks. Still, there remain deep concerns the "no limits" partnership Xi and Putin have cemented during previous meetings could deepen during face-to-face talks.
And there is a growing fear that further Chinese intervention in the conflict would fundamentally change the battlefield dynamics – or at least prolong the war at a moment when political appetite in the West for supporting Ukraine is being tested.