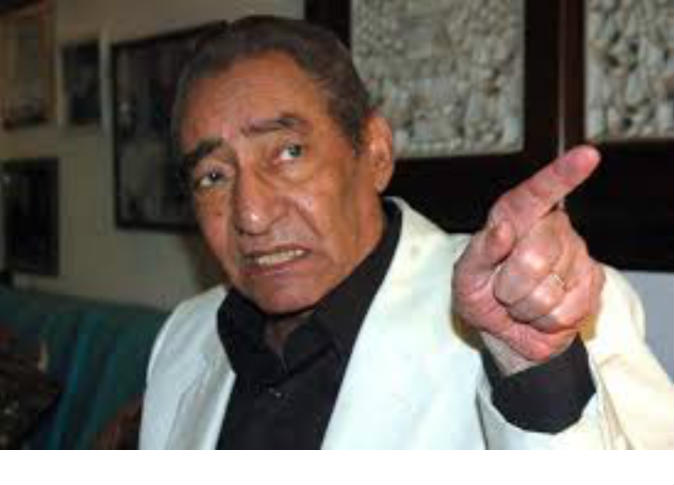 The Bibliotheca Alexandrina (BA) announced on Sunday that it has launched the Abdel Rahman al-Abnudi Prize for Slang Poetry and Critical Studies, for the second year in a row.
The prize comes in recognition of the late Egyptian poet in creative aspects such as poetry, criticism, heritage collection, distinguished dramatic dialogue, and writing famous songs for the great singers of the Arab world.
The BA first launched Abdel Rahman al-Abnudi Prize for Slang Poetry and Critical Studies in April 2018.
According to a statement by the BA, the prize is divided into two sections:
The first section is Slang Poetry; submitted poems for the contest should be in printed form and in Egyptian slang, the first edition of the poem should have been published from 2018 until the final deadline of this year's round, the poet should not be less than 20 years old and not more than 40 by January 31, 2020, the poet should not have won first place in the al-Abnudi Competition or any other competition for slang poetry within the last five years, and the poet should only submit one poem, attached with his/her biography and contacts.
The second section is Critical Studies: the study should discuss and analyze al-Abnudi's poetry, the study should not have been previously published, the study should not be less than 20,000 words and not more than 40,000 words, the study should be submitted in hard copy and on CD, accompanied by the researcher's biography and contacts, no age-limit is required for this section, and the study should be accompanied by a declaration written by the contestant, ascertaining that he/she is the author of the study and that the al-Abnudi Competition is not involved in any disputes that may surround it.
The BA will receive works from both sections starting from October 15 2019, until January 31 2020. Works should be submitted at the Sinnari House (five hard copies for the poem and one hard copy for the critical studies).
A short-list of the winners will be announced on al-Abnudi's birthday, April 11 2020. The awards will be given in a big ceremony on the anniversary of al-Abnudi's death, on April 21 2020.
The first winner in both sections will be awarded LE30,000, while the second winner will receive LE20,000.