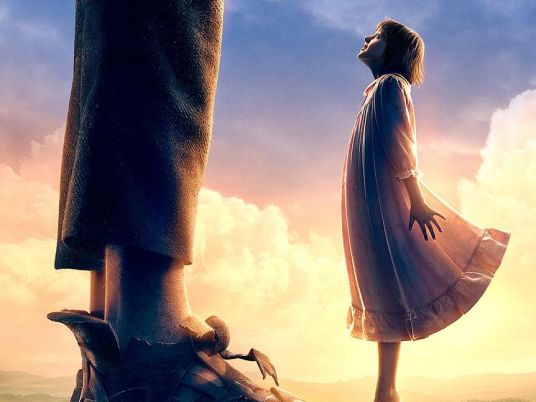 Nearly two months out from the opening of this year's Cannes Film Festival, Steven Spielberg's Roald Dahl adaptation "The BFG" is expected to make its world premiere at the festival, alongside films from Pedro Almodovar, Xavier Dolan, and the Dardenne brothers.
If confirmed, Spielberg's live action version of the iconic Roald Dahl children's tale then screens up to seven weeks in advance of its international, theatrical release.
The fantastical family film leans on an impressive cast, including this year's Best Supporting Actor at the Academy Awards, Mark Rylance, who plays the Big Friendly Giant himself.
(Rylance, of course, won the Oscar for his performance in Spielberg's previous film, "Bridge of Spies," the fourth collaboration between its director and its lead actor, Tom Hanks.)
So the prospective Cannes showing would be a key event for those wanting to know if "The BFG" will be a return to the era-defining standards of 1982's "E.T." or closer to Spielberg's 2011 outing "The Adventures of Tintin" or even 1991 release "Hook."
Also cast alongside Rylance are Bill Hader of "Saturday Night Live," "Adventureland" and "Trainwreck," Jemaine Clement of "Flight of the Conchords" and the "Rio" features, Penelope Wilton of "Downton Abbey," Rebecca Hall of Pedro Almodovar's "Vicky Cristina Barcelona," with Ruby Barnhill of British children's TV series "The 4 O'Clock Club" making her feature film debut as adventurous young heroine Sophie.
Although expected to screen out of competition, Variety predicts, audiences in Cannes will be among the first outside of Disney and Amblin Entertainment to see the film.
Speaking of Almodovar, his latest film "Julieta" is said to be one of six likely candidates on Cannes's Palme d'Or competition slate.
Other productions named by Variety include "It's Only the End of the World" by Xavier Dolan, who has already collected six awards from the Festival; "The Unknown Girl" from two-time Palme d'Or winners Jean-Pierre and Luc Dardenne; "The Last Face" from two-time Palme d'Or nominee Sean Penn; an untitled feature from Asghar Farhadi of "A Separation;" and "Elle," directed by Paul Verhoeven and starring Cannes' two-time Best Actress winner, French actress Isabelle Huppert.