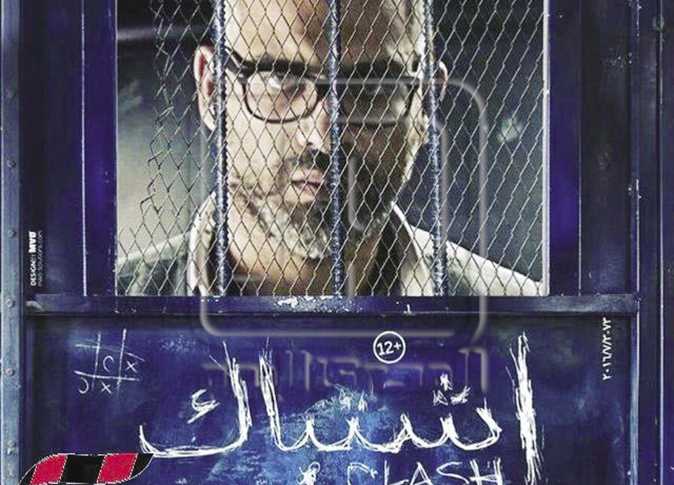 The Egyptian film Eshtebak (Clash) won awards for best scenario and directing at the 70th Cannes Film Festival, during a ceremony held on Sunday evening to unveil the winners of the first edition of the annual Critics Awards.
The awards, granted to the best Arab films released in 2016, were distributed to the winners by the Arab Cinema Center.
The best actor award went to Tunisian actor Majd Mastura for his role in Nehebak Hadi; best actress went to Egyptian actress Heba Ali for her role in Akhdar Yabes; best scenario went to Eshtebak written by Egyptian writers Khaled Diab and Mohamed Diab; the award for best director went to Mohamed Diab for Eshtebak; and the best film award went to Akher Ayam al-Madina co-produced by Egypt and the UAE.
"Through the annual critics' awards, the Arab Cinema Center continues to support and promote Arab cinema at the Arab and international levels," said Alaa Karakouti, film analyst, co-founder of the Arab Cinema Center, and chairman of MAD Solutions which organizes the center's activities, after the winners were announced.
Karakouti promised more initiatives to help spread Arab cinema.
"The Annual Critics Awards will continue annually through the Cannes Film Festival, especially as there are a considerable number Arab and foreign critics who follow up Arab cinema. We will seek to expand the number of critics to include various countries and cultures," said Maher Diab, co-founder of the Arab Cinema Center.
Critic Ahmed Shawqi, director of the Critics' Awards, said: "The interaction between the critics and the crystallization of their views, represented in the films nominated for the awards, is by itself a worthy goal of all efforts."
The first edition of awards will contribute to promoting the best Arab films and the Arab cinema in general which is the goal of the initiative, he added.
The 98-minute film Eshtebak depicts the political turbulence and uncertainty after the ouster of former president Mohamed Morsi in 2013, particularly the conflict between supporters of the Muslim Brotherhood and those backing the military.
The film was set entirely in the back of a police van, into which both Brotherhood and military supporters had been thrown in the wake of demonstrations following the overthrown of Morsi in July 2013.
The film has been slammed in the Egyptian media for allegedly misrepresenting the range of political opinions in the country and depicting Egypt in a bad light.
However, despite the rough reaction in Egypt, Eshtebak was selected to open the "Un Certain Regard" category at the Cannes Film Festival this year and received several good reviews in the international press.
The movie is co-produced by Preacher Moez Massoud and Mohamed Hefzy.
Edited translation from Al-Masry Al-Youm