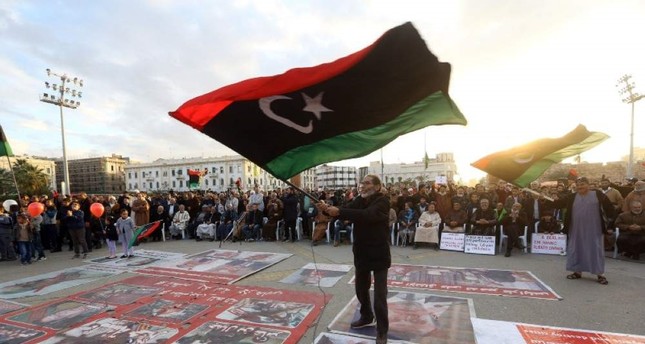 The Berlin Conference on Sunday will consider the Libyan crisis's threat to the Mediterranean Sea and Europe, said the Egyptian Presidency's Spokesperson Bassam Rady on Saturday.
Rady added that President Abdel Fattah al-Sisi has held many contacts on the Libyan crisis, calling for a comprehensive settlement on its political, economic, military, security aspects alongside a ceasefire agreement.
The conference will join all the effective parties including the five permanent members of the United Nations' Security Council, the neighboring countries, Germany, the United Nations, the European Union, and the African Union, Rady added.
Egypt's position is clear and stable, Rady stressed, viewing that the final solution must include the guarantee of fairly distributing Libya's wealth, such as its shares of gas and oil, to the Libyan people.
Egypt urged to cease the influx of foreign fighters coming from Syria into Libya, which include mercenaries, extremists, and armed terrorists.
Rady asserted that Germany intends to resolve the Libyan crisis, adding that "It is clear that there is seriousness in this matter … and the matter depends first and foremost on the Libyan consensus."
Sisi is due to attend the Berlin conference on Sunday aiming to bring peace to Libya, to which he was invited by German Chancellor Angela Merkel.
The Berlin conference is set to witness the participation of several parties involved within the Libyan conflict: the Libyan National Army headed by Field Marshal Khalifa Haftar, the Government of National Accord (GNA) headed by Fayez al-Sarraj, host country Germany, Russian President Vladimir Putin and the US Secretary of State Mark Pompeo.
Edited translation from Al-Masry Al-Youm