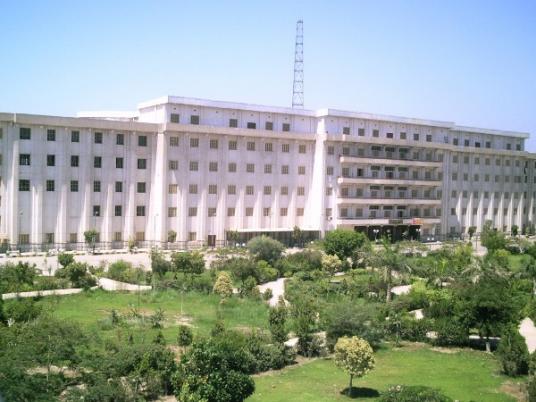 Beni Suef University in Upper Egypt said on Monday that it has suspended a university professor at the Faculty of Arts for three months for slapping a female student.
University President Mansour Hasan has ordered an urgent investigation into the incident.
Hasan expressed his strong dissatisfaction and denounced the faculty member for violating university values, norms, and traditions, as well as the rules of morality and humanity.
Hasan quickly offered support to the assaulted student, calling her and her family to reassure them. During the call, he told her that she should focus her remaining exams.
Hasan also stressed that she would be able to complete her exams in an atmosphere of calm and serenity.
The university's administration will take everything in its power to preserve the student's right to conduct an urgent, transparent and fair investigation, he said, adding that everyone is equal before the law. According to Hasan, there is no difference between a faculty member and a student, and whoever errs will be punished.
Hasan also directed the university's Elimination of Violence Against Women unit to provide psychological support to the student, stressing that he condemns and rejects all types of violence against women.
A statement from the university stated that the incident took place during the academic year exams at the Faculty of Arts, with the professor in question serving on the exam committee.
After the student finished her exam, she went to the professor and a discussion took place between them. He then slapped her on the face, and the student filed a complaint.
Edited translation from Al-Masry Al-Youm