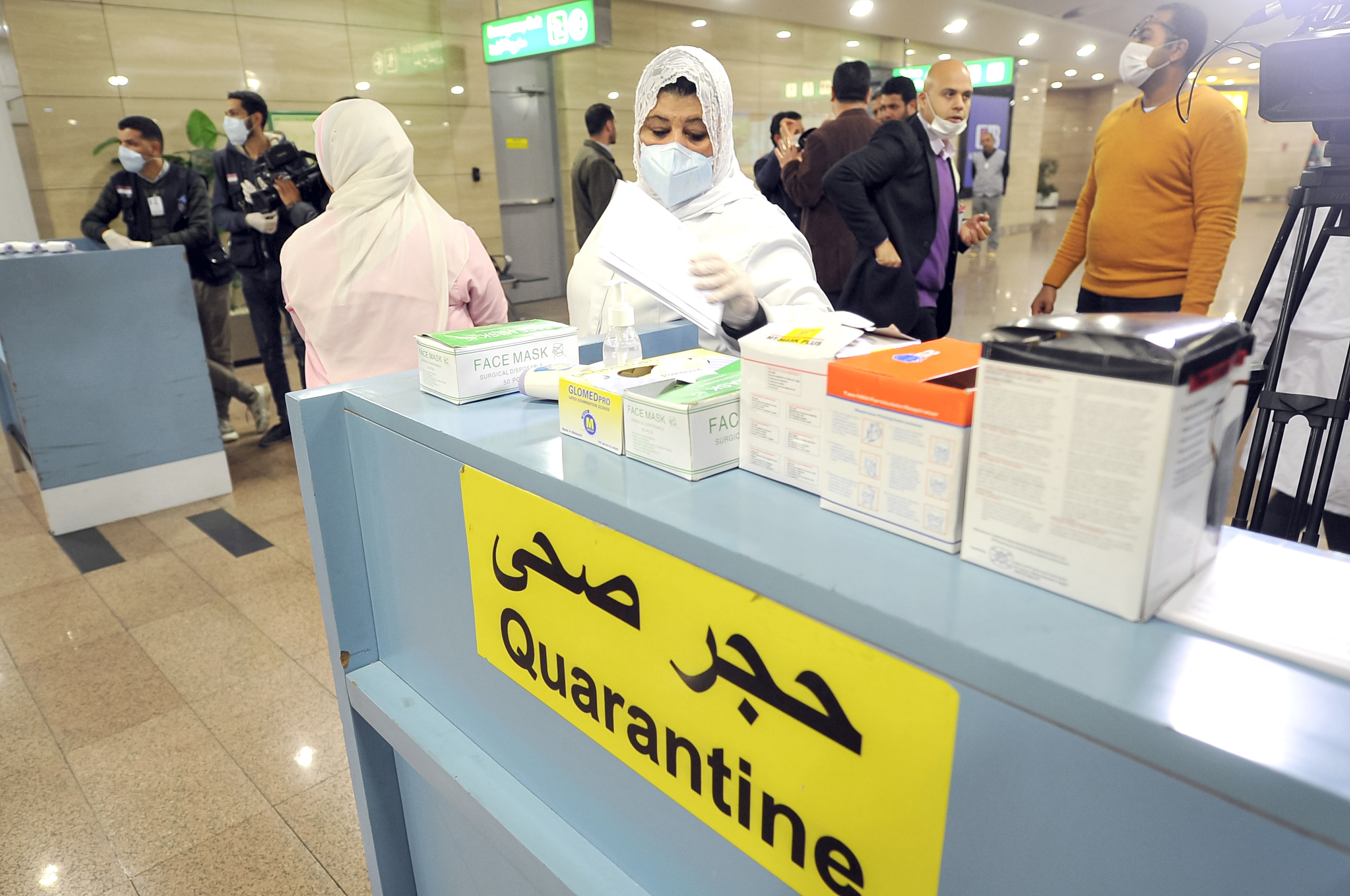 The Beni Suef Health Affairs Directorate on Sunday has begun preparing the Specialized Beni Suef Hospital to receive coronavirus cases and become an isolation area.
The hospital director Tareq Idris received a letter from the directorate informing him that the procedures to run the hospital under quarantine will soon be finalized. Idiris was also told to vacate the hospital as part of the directorate's plan, in cooperation with the treatment administration and emergency management director.
Idris instructed his deputies to take all the necessary steps.
Health Minister Hala Zayed said on April 8 that going forward the protocol for clinically simple cases of coronavirus who are less than 50 years old, do not suffer risk factors, and are in stable condition will be transferred to governmental university dormitories and designated youth hostels.
In a statement, Zayed explained that this move falls within the government's plan to battle the coronavirus outbreak, guided by countries that have weathered similar crises.
These cases will be under the Health Ministry's full medical supervision after spending the five-day treatment period according to the protocol, and their condition is evaluated.
She said that the follow-up period for these cases will be at medically prepared places until they recover and are discharged.

These places are medically equipped at the highest level in terms of accommodation, sterilization and hygiene – alongside follow-up clinics, laboratories, scan units, pharmacies and the necessary medical crews.
She said that 88 percent of infections in hospitalization suffer from minor symptoms, seven percent suffer from moderate symptoms, three percent suffer from severe symptoms, and two percent are in critical condition.
Egypt's Ministry of Health and Population confirmed on Saturday the total number of COVID-19 deaths has now reached three hundred and seven nationwide, after announcing thirteen deaths.
227 new coronavirus cases have been confirmed, bringing the country's number of infected cases so far to 4,319.
The newly infected cases are all Egyptian nationals, Health Ministry Spokesperson Khaled Megahed said, adding that the total number of fully-recovered cases rose to 1,114, all of whom have been discharged from isolation hospitals.
Thirty-nine cases left quarantine on Saturday.
A total of 1,450 positive cases have been tested in Egypt, with all results now returned negative.