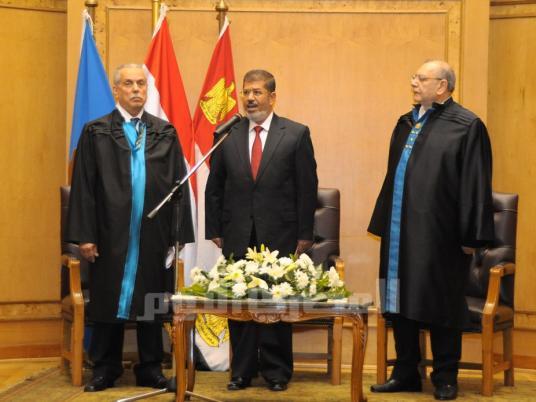 The benchmark index jumped 4.7 percent in the first few minutes of trading on Monday after newly elected President Mohamed Morsy assumed office over the weekend.
Several stocks were suspended for half an hour after they rose above the maximum 5 percent allowed under exchange rules.
Mursi was sworn in on Saturday as Egypt's first Islamist, civilian and freely elected president, reaping the fruits of last year's revolt against Hosni Mubarak.
The index was at 4,931 points.