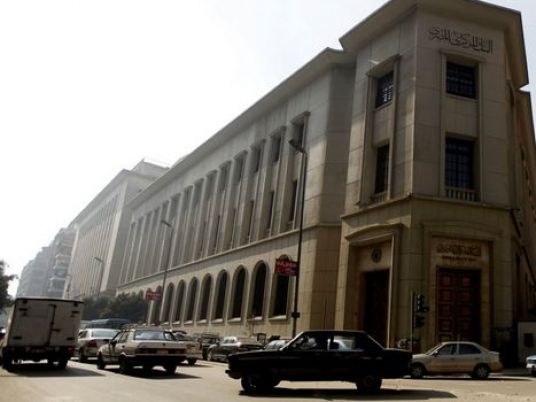 Cairo based investment bank Beltone Financial expects the state's central bank (CBE) to keep policy rates unchanged at today's meeting, to gauge effect of three cuts on CBE objectives and leave room for further cuts toward end of fiscal year.
"For the Central Bank of Egypt (CBE) to achieve its primary goals of boosting economic growth and maintaining price stability", according to the daily Beltone financial report.
The overnight deposit rate currently stands at 8.25 percent, the overnight lending rate at 9.25 percent, the rate of the CBE's main operation at 8.75 percent, and the discount rate at 8.75 percent. The overnight lending rate has reached its lowest level ever at 9.25 percent since the introduction of the corridor in 2005, and the deposit rate is just 25 bps higher than its lowest level reached in October 2006.
"This will limit the CBE's space to further lower policy rates as inflationary pressures are expected, stemming from both cost-push and demand-pull inflation, on the back of pent-up demand and an increase in external aid inflows, along with the introduction of populist fiscal measures, only to be partially offset by favorable base effects in 2H FY2013/14", Beltone reported on Thursday .
The government also expects GDP to reach 2 percent in 2Q FY2013/14 from 1 percent in 1Q FY2013/14. Additionally, global growth conditions are expected to actually improve from that of last year, accelerating from 2.4 percent in 2013 to 3.2 percent this year, which should help Egypt's recovery in terms of external demand and possibly FDI inflows.
"We also expect investment to be largely driven by Gulf investors who will be coming to Egypt because of political reasons and are not waiting for an interest rate cut to drive their investment flows", Beltone said
"Lending activity is still weak, but again not because of high interest rates but rather fear over changes of government stances or laws and any political upheaval during the election season that could inhibit investors from increasing their positions in Egypt", Beltone added.
Even though the constitution has been voted on and a clearer political roadmap in terms of the sequence of parliamentary and presidential elections has been announced, which could prompt a reduction in rates, the political situation going forward still remains unclear.
The election law has not yet been released and polarized political ideologies are entering the limelight once more, threatening the unanimity achieved during former President Mohamed Morsy's ouster in light of upcoming presidential elections.
Beltone expects significant aid and investment inflows are also toward the end of FY2013/14 and FY2014/15 and it would be wise to wait and see how this rush in money supply will impact inflation. Staying with the current rate is enough to allow growth to continue while not risking further inflation.