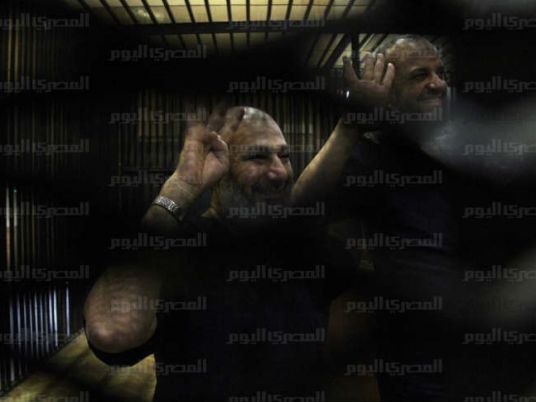 On Tuesday, Cairo Criminal Court, decided to postpone the trial of Mohamed al-Beltagy and Safwat Hegazy, two leading Muslim Brotherhood figures, as well as two others, to 6 July.
The court will continue to hear eyewitness testimonies in the next session.
The defendants are charged with detaining and torturing two police officers in the Rabaa al-Adaweya sit-in.
The court assigned three lawyers from the syndicate for the defendants and fined lawyers Mohamed al-Damaty, Khaled Badawy, Osama al-Helw, Alaa Alam Eddin, Ali Mostafa and Mostafa Abbas LE50 each for withdrawing from defending the accused, which has stalled the trial.
The court remanded the defendants into custody.
The defendants are also charged with forming a gang that aims to disrupt the law, prevent authorities from exercising their duties, resisting arrest and thuggery.
Eyewitnesses confirmed the incident and said the victims were released only when the head of the East Nasr City Municipality intervened.
Edited translation from Al-Masry Al-Youm