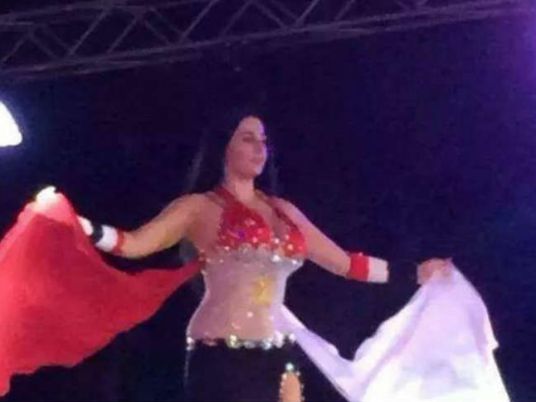 Agouza Misdemeanor Court adjourned the trial of Armenian belly dancer Safinaz on Monday to 6 April over charges of insulting the Egyptian flag.
The defendant did not attend the court session which lasted half an hour, though her lawyer was present. The prosecutor demanded the court apply the harshest penalty on the defendant.
During one of her shows last summer, Safinaz danced wearing an outfit with the Egyptian flag's three colors and the eagle, prompting some to accuse her of violating Article 223 of the Egyptian Constitution which states that insulting the Egyptian flag is a crime punishable by law.
She was released on a LE20,000 bail. She confessed to wearing the outfit during interrogations but said she was unaware of the law.
Safinaz explained during interrogations to the prosecutor, she was wearing the Egyptian flag as a form of patriotism and insulting her country was not her intention. "I was happy after the elections that there was an elected president of Egypt which I love more than my country. I love Egyptians and I do not mean any offense to the country," she said.
Edited translation from Al-Masry Al-Youm