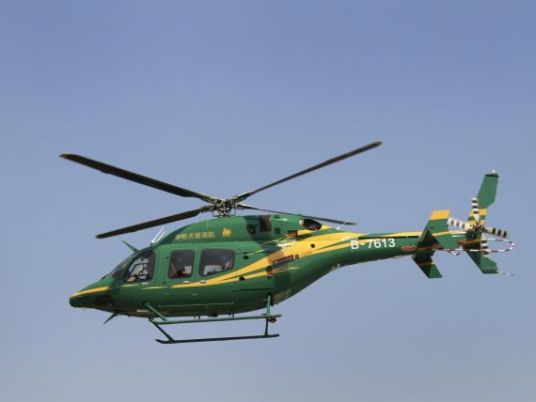 China's capital Beijing was bracing for four days of choking smog starting on Saturday, but residents said the haze was less severe than forecast, with some questioning why the government had issued its highest air pollution alert.
China had warned residents across a large part of its north on Friday to prepare for severe smog arriving over the weekend, the worst of which would hit Beijing, prompting the capital to issue its second ever "red alert".
A red alert is triggered when the government believes air quality will surpass a level of 200 on an index that measures various pollutants for at least three days. The US government deems a level of more than 200 to be "very unhealthy".
On Saturday morning the Beijing Municipal Environmental Monitoring Center was showing an air quality reading of 104.
"Today I have to work. And where is the smog?" posted one Beijing resident on Weibo, China's Twitter equivalent.
"The smog is not so bad. Why do they have driving restrictions?" said another Weibo user in the capital.
The Beijing city government issued its first "red alert" last week following criticism that previous bouts of smog had failed to trigger the highest warning level.
In Beijing, a red alert means around half the vehicles are removed from the roads, with an odd-even licence plate system enforced. Schools are recommended to close and outdoor construction is banned.
Wang Bin, head of the emergency response division of the Beijing Municipal Environmental Protection Bureau, said that measures were taken in advance to reduce the impact of the pollution and help people to prepare, the official Xinhua news agency reported.
The red alert issued earlier this month prevented further deterioration of air quality, the report added, citing the authorities.
Beijing's latest red alert is due to last until midnight on Tuesday.
The National Meteorological Center said Thursday that parts of north China will see the worst smog so far this year, starting Saturday.
But it only issued a yellow alert for the city and many surrounding areas on Saturday. Yellow is the second level on China's four-tier colour-coded pollution alert system.
The weather observatory said that areas including southern Beijing, central Hebei, north Henan and west Shandong would be affected by heavy smog, which would start to dissipate from Wednesday.
It advised the public to take protective measures and those who suffer from respiratory diseases were urged to stay indoors or to wear face masks if they need to go out.