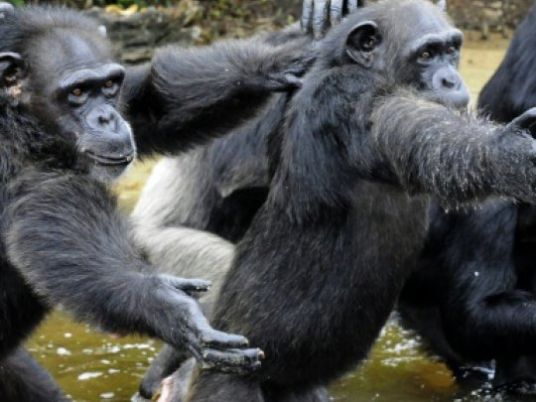 China's air force has called monkeys and falcons into service to ensure safe skies for a huge military parade this week to mark Japan's defeat in World War II, reports said.
Almost 200 aircraft will take part Thursday in commemorations for the 70th anniversary of what Beijing calls the "Chinese People's War of Resistance against Japanese Aggression and the World Anti-Fascist War".
The animals have been deployed at an air force base involved in the parade, which officer Wang Mingzhi said was in a bird migration corridor — with 400 to 500 species present — potentially affecting aircraft safety.
Pictures on news portal Sina showed a macaque on a red leash standing on its hind legs and mimicking the salute of an officer in a camouflage uniform beside it.
The monkeys had "mastered" the skills to destroy bird nests, Wang was quoted as saying.
"There is no problem doing this," he said in the report posted Sunday, adding that they had "graduated" after being trained for one month.
The animals take twigs out of nests one by one before shaking the remaining parts down from the tree, Sina said, adding the whole process takes only about a minute.
Shotguns and water cannons were used to get rid of nests before but were not as efficient or "economical" as the macaques, it said.
The monkeys are rewarded for the efforts with corn, according to reports.
Falcons were also being trained to drive away airborne birds, pictures showed.
Three to four of the raptors were sent into the sky every day to "deter" other flyers, Wang was cited as saying by the Beijing News.
Thursday's parade, a show of strength which comes as Beijing takes a more assertive stance regionally, will also see 12,000 soldiers and 500 pieces of hardware roll through Tiananmen Square.