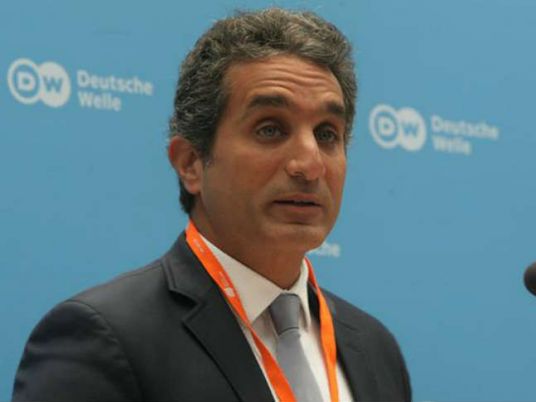 Egypt's most popular comedy show host and political satirist, Bassem Youssef, has said that satire and jokes are not truly effective in inducing political change.
Youssef, dubbed "the Jon Stewart of Egypt", had been subject to litigation over charges of insulting Islam, former president Mohamed Morsi and incumbent president Abdel Fattah al-Sisi through his widely-viewed show, al-Bernameg ("the Program"), cancelled in June 2014.
"I think that we would like to have a poetic fantasy that satires and jokes can really bring down governments," Youssef told TheWall Street Journal in an interview published on Friday. "I really don't think this is true, but political satire just brings more people to the table," he said, adding that he was often assigned a bigger role in politics than he wanted to have. "They tried to put me in a room I didn't want to be in," he notes.
"Mr. Youssef says that he wasn't trying to change people's opinions; his goal was to entertain", said WSJ . "He thinks that he could have continued his show if he were more supportive of those in power, but it would have meant watering down his content. He didn't want to change his format to social satire", it added.
Youssef will leave to Dubai in May, "where his latest venture, an incubator for Arab talent, including actors and comedians, is based," according to the newspaper.