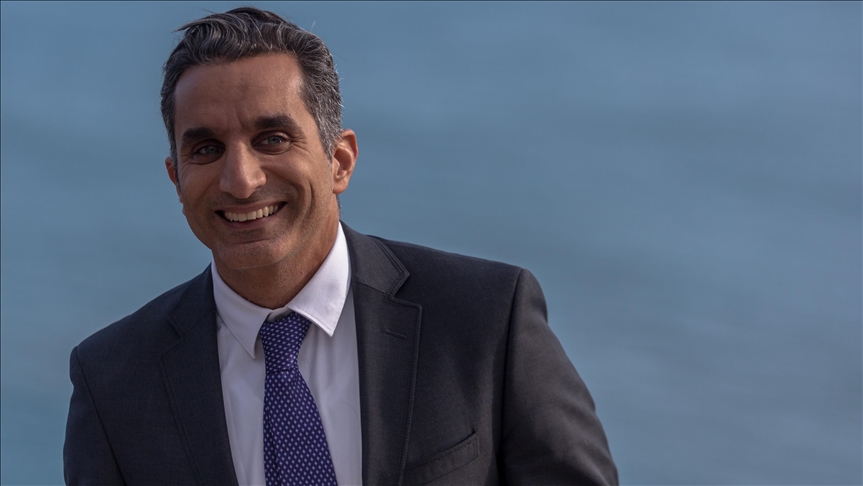 Egyptian Journalist and comedian Bassem Youssef is making his return to Arab television on the newly launched al-Sharq News Channel, owned by the Saudi Research and Marketing Group (SRMG).
Alongside Youssef, the channel will feature new programming from Moataz Al-Demerdash, Zina Al-Yazji, Rasha Al-Khatib, Saad Zaghloul and Muhammad Fathy.
SRMG's new multi-platform Arabic news service, will provide daily coverage around the clock with a focus on regional and international economic issues to inform the public of the latest economic developments.
The channel will disseminate its content with multimedia templates, combined with the latest technical features used for the first time in the region. Through this multi-media approach, the channel fuses television content together with the latest digital technological innovation.