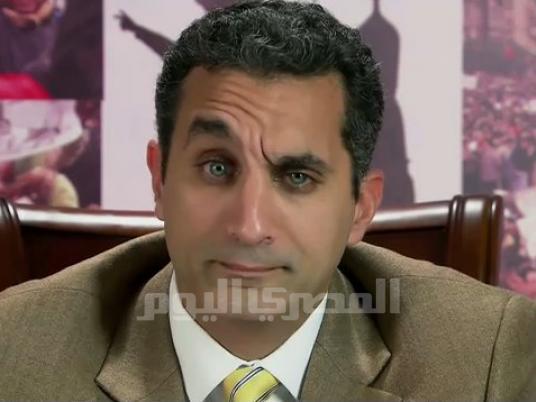 The Public Prosecution issued an arrest warrant for comedian Bassem Youssef Saturday on charges of insulting President Mohamed Morsy, inciting public anger against the president, contempt for Islam and publishing lies.
Earlier reports had suggested that he was only summoned for questioning.
Youssef, host of the popular political satire show "al-Bernameg" broadcast on privately owned satellite channel CBC, often receives criticism from Islamists.
The complaint against Youssef was filed by 12 people who accuse him of "degrading President Mohamed Morsy, and mocking and underestimating him, defamation of religions, and insulting many public figures and Islam scholars."
Sometimes known as the Egyptian version of popular American comedian Jon Stewart, Youssef has repeatedly poked fun at the ruling Islamist and President Morsy.