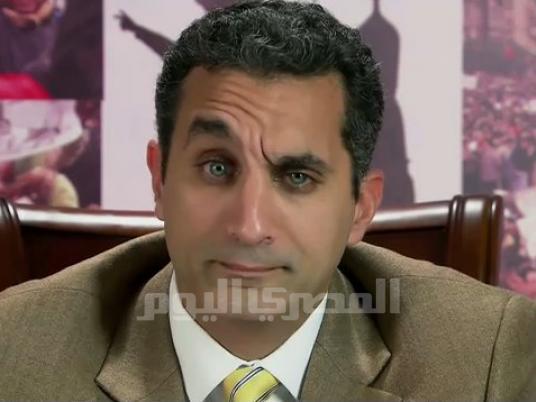 Presenter Bassem Youssef has disclosed on his Facebook page two situations where his parents stood up against former President Hosni Mubarak's regime.
"In 2000, my father was head of the Administrative Court of the State Council during the parliamentary elections. He issued 28 rulings invalidating the nomination of candidates affiliated to the government and the (ruling) National Democratic Party, including Sayyed Mashaal, former Military Production Minister," he wrote.
"The man couldn't believe how a judge could stand in his way as he tried to run for (parliament) and he tried to induce him kindly and then through threats." The presidency attempted to mediate for him but my father responded saying he issued judicial fatwas to strengthen governance and change the face of elections forever," Youssef added.
The government filed a challenge before another court saying he was incompetent to decide on the ruling and it worked, according to Youssef.
In 2001, Youssef's father was forced into early retirement and the other judge who ruled in favor of the government was appointed governor, he said.
Two years later Youssef's mother started a legal battle against illegal decisions made by the wife of former Prime Minister Atef Ebaid. She was later deprived of promotion and forced into early retirement, said Youssef.
His mother won three lawsuits against Ebaid's wife, but the rulings were not enforced.
At the end of his Facebook post, Youssef expressed sadness at the loss of his parents.
Edited translation from Al-Masry Al-Youm