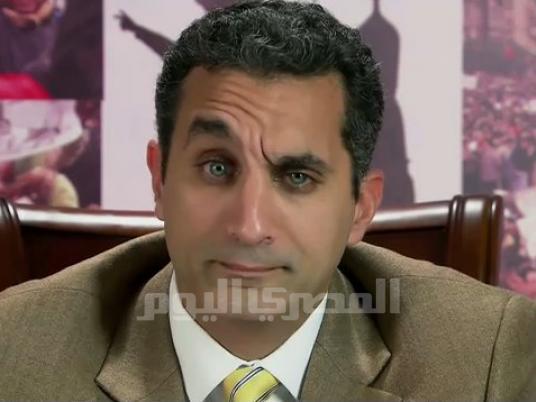 Satirist and broadcaster Bassem Youssef has launched a scathing attack on President Abdel Fattah al-Sisi, asking the Egyptian leader whether he felt any sense of responsibility for the recent surge in police abuses.
"You are either fully responsible for police thuggery and the imprisonment of the huge number of aggrieved people — and in that case, we know who is responsible — or you are not responsible at all and are just observing like we do, and in that case, welcome to the masses," Youssef wrote on Facebook, in a post blaming the president for what he called a deterioration in security, tourism and media performance.
A regular critic of the government, both under Sisi and his predecessor Mohamed Morsi, Youssef had his massively popular TV show closed down in 2014 after he satirized the patriotic fervor that accompanied Sisi's entry to the political scene and his rise to power.
Youssef's post comes amid a recent spike in discontent with the police service following the deadly shooting of a young man by a police officer in Cairo on Thursday.
It also comes in the context of a nationwide protest by doctors condemning a string of attacks on medical staff, including several involving police officers.