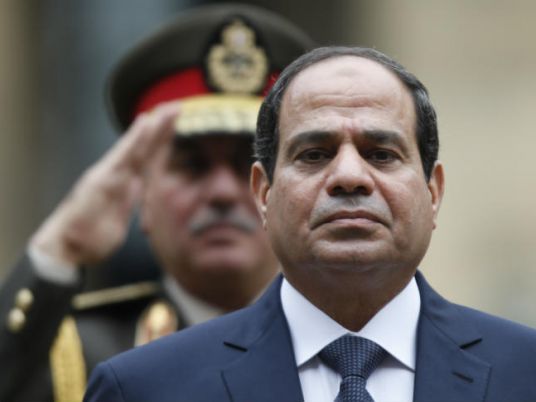 The Egyptian Center for Public Opinion Research (Baseera) has conducted a poll about the assessment of President Abdel Fattah al-Sisi's presidency after 10 months in office, showing that 89 percent of Egyptians approve of his performance, and 4 percent disapprove of it.
The poll showed the highest approval rate for the president since he assumed office, as 82 percent of Egyptians rated his performance positively after the first hundred days, and 86 percent after the first six months in office.
Fifty-five percent of young Egyptians below the age of 30 approved of Sisi's performance, compared to 72 percent of among the respondents aged 50 or more.
Eighty-three percent of the respondents said they would reelect Sisi for a second term, whereas 5 percent rejected thi option and 12 percent said it depended on the other candidates.
Sixty-six percent of respondents also approved of Prime Minister Ibrahim Mehleb's performance, the highest rate since he came to office. Thirteen percent said he was relatively good, two percent said his performance was bad, and 19 percent did not have an opinion on the matter. Fifty-one percent of the youth assessed his work positively, compared to 78 percent of the respondents aged 50 or more.