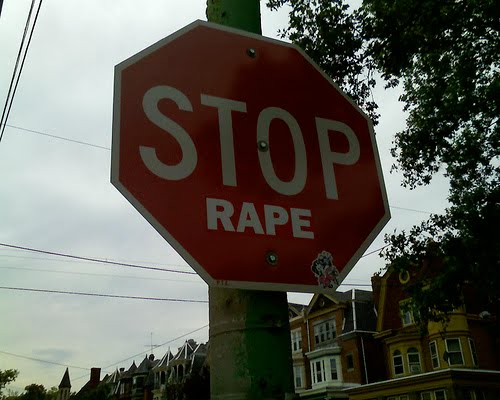 EU Business School in Barcelona, Spain announced the official dismissal of Egyptian student Ahmed Bassam Zaki, who is accused of raping and sexually assaulting dozens of women and underage girls in Egypt.
A statement by the university on July 6 read: "This is an updated statement regarding the actions taken against Ahmed Zaki after collaboration with the collective @AssaultPolice leading to Ahmed Zaki's expulsion last week and the filing of a criminal complaint at the Spanish police today."
The statement continued: "Last Wednesday, July 1st at 10 am CEST, online allegations about Ahmed Zaki were brought to our attention. Five hours later, at 3 pm CEST and after having assessed the situation, he was formally suspended.
Ahmed Zaki was an online student at EU Business School and in February 2020, spent three weeks at the Barcelona campus. During the following 48 hours, EU Business School's management, department heads and outside council worked around the clock, undertaking the necessary due diligence, liaising and responding to the EU Community, communicating with all stakeholders and collaborating with the appropriate parties and authorities.
During this process, EU Business School's management also received documented formal complaints of online harassment from some students. Following the due process undertaken, EU Business School's Board held an extensive meeting and was compelled to expel Ahmed Zaki effective Friday at 1:15 pm CEST."
The statement continued: "On the morning of Saturday July 4th, an extremely serious claim was posted anonymously on Instagram about an assault at EU Business School. Immediately upon learning of this, EU Business School collaborated with the collective @AssaultPolice and requested support from outside council to liaise with Spanish Judicial Police.
After further review and collaboration, this claim was found to be false and retracted by @AssaultPolice. Nevertheless, today, EU Business School has gone further in its actions and filed a criminal complaint with the Spanish police in order to enable the justice system to fully investigate and uphold the law for our community. In collaboration with @AssaultPolice, it has requested a full inquiry to ensure that Ahmed Zaki is held responsible for his actions."
"The safety of our students is our primary concern," the statement added. "EU Business School opened a line for students who wish to have legal support and formally file a complaint. Students can either contact the General Counsel of EU Business School directly or reach out to our law firm Roca Junyent. The contact details are below. Alternatively, @AssaultPolice have made resources available, and we actively encourage any victim to contact them and come forward. EU Business School has been an inclusive and international institution for the past 45 years. In this spirit, we reiterate that we have a zero tolerance towards any such actions which are not only contrary to our ethics but our core beliefs as an institution and as people."
"We thank everyone for the hundreds of messages of concern and support we have received and particularly @AssaultPolice whose work and collaboration have been instrumental in this matter. We continue to support our community globally," the statement concluded.
Egyptian security authorities transferred Zaki this week to prison instead of a temporary detention cell, in implementation of a judicial decision remanding him for 15 days.
The suspect is accused of attempting to rape two women — one of whom was a minor at the time — sexually assaulting them under duress, and threatening to tarnish the reputation of multiple young women by exposing fabricated sexual details about about them if they did not comply with his demands.
Egypt's Public Prosecution announced on Saturday July 5 that it is investigating Zaki, who was arrested by police on the same day.
On Friday, the Public Prosecution said it was closely following all information about the suspect that have been shared across social media, including testimonies from women claiming Zaki sexually assaulted them and forced them via extortion to perform sexual acts.
After Zaki's arrest, Egypt's public prosecution received official complaints against him.
Egypt's National Council for Women (NCW) on Saturday said that it had filed a report with the Public Prosecution to investigate allegations from an Instagram page by women claiming that a young man from a rich family had harassed, assaulted and even raped them.
The page was started earlier this month to compile evidence against the suspect, 22-year-old Ahmed Bassem Zaki, with his victims listing their testimonies of the violations he committed against them.
The allegations began in 2018, according to the Instagram group, when a student from the American University in Cairo reported that Zaki was harassing her and her friends.
The case ballooned when over 50 other people admitted they had uncomfortable encounters with him, eventually leading to the formation of the group which lists Zaki as having harassed and assaulted around 150 women, including minors.