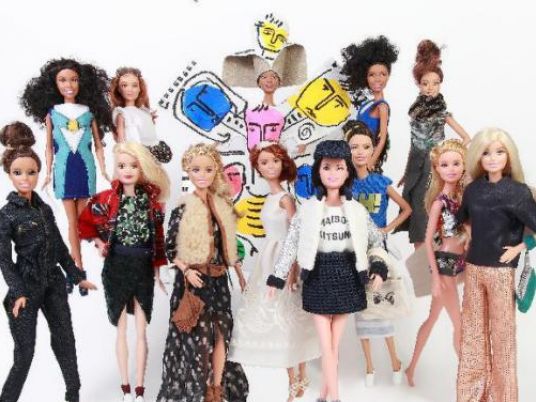 Mattel's iconic doll will be the star of an exhibit in a private mansion, Le Molière, in Paris on September 26 and 27.
Thirteen dolls will have been given makeovers by fashion designers and ten others immortalized by Studio Harcourt Paris will also be presented.
A model for young girls around the world, but also a fashion icon, Barbie transcends generations by adapting to the evolutions of the world that surrounds her.
Today's Barbie represents more than 50 different nationalities and has successfully navigated from a career in architecture to veterinarian, journalist, astronaut and even fashion designer in just a few years.
It's not surprising then to learn that this dedicated expo will be run under the banner of cultural diversity.
'2015, the year of fashion'
Barbie and fashion. It's a story that's already more than five decades old, but this year, the doll has taken another important step with the "Barbie Fashionista" line.
This version comes in 8 skin colors, 14 face shapes, 18 eye colors, 22 hair styles and 23 hair colors.
Another 100 percent fashion development: Barbie's ankles are now jointed, which allows her to change shoes as she pleases.
The second half of 2015 will be marked by another fashion event in the icon's life.
Thirteen dolls have received makeovers by famous fashion designers and will be exhibited at Le Molière, a private mansion in Paris' 1st Arrondissement. Albertine, AmishBoyish, Balzac Paris, Ba&Sh, Carolina Ritz, Jean-Charles de Castelbajac, Heimstone, Maison Kitsuné, Laure de Sagazan, Modetrotter, Roseanna, Sakina M'sa and Stouls have all designed unique outfits for the doll.
Ten examples from the "Barbie Fashionistas" collection have also been photographed by the legendary Studio Harcourt Paris, well known for often photographing some of the biggest movie stars in the world.
The photos will also be presented at the exhibit.