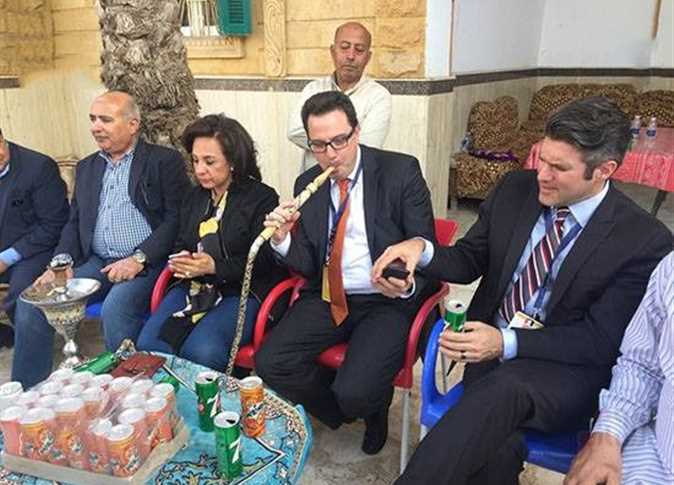 MP Dalia Youssef, a member of the Foreign Relations Committee of Egypt's House of Representatives, received a delegation from US Congress and a group of foreign observers from different countries in an inspection tour of polling stations in Quesna city, Monufiya Governorate.
Youssef accompanied the delegation in a visit to four polling stations, then received them at the Monufiya Tower of the General Secretariat of the governorate, before inviting them to eat Fateer (local Egyptian pastry), cheese, honey, and to smoke shisha.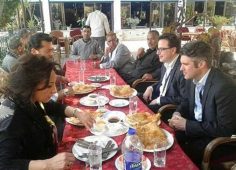 The observers expressed happiness to be present in Egypt, while praising the electoral process.
Youssef said she invited the delegation of foreign observers to lunch at the Monufiya Tower, to emphasize that Egypt is safe and that they can visit any part of the country at any time with ease.
She pointed out that the foreign delegation enjoyed the food, and said that they would return to Egypt once more.
Edited translation from Al-Masry Al-Youm