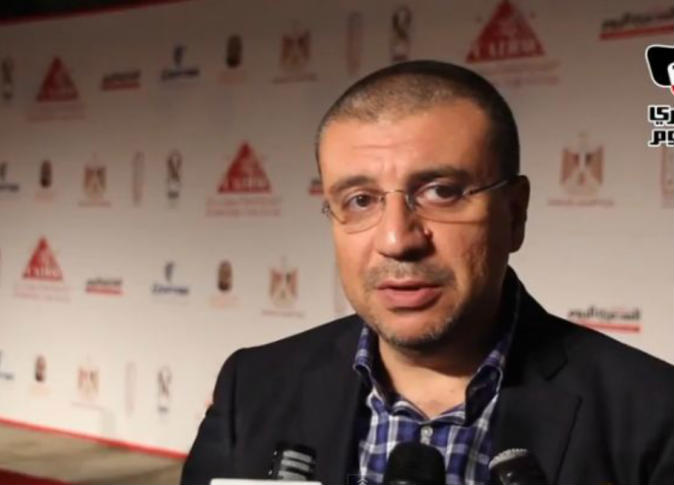 Producer Tamer Morsi of Synergy Art Production signed a contract with TV host Amr el-Laithy to bring his show back to the screen again, which had been suspended since October.
According to the new contract, Laithy will host new series of "Wahid Min Al-Nas" TV shows for the coming three years; he will also will for other programs produced by the same company.
"Wahid Min Al-Nas" show is expected to resume after the holy month of Ramadan.
Laithy's TV show was suspended in October, amid speculation that it was cancelled after airing a controversial interview with a tuk-tuk driver.
In the interview, which went viral on social media at the time, the driver expressed harsh criticism about Egypt's deteriorating economy.
The program and its presenter were heavily criticized on social media after the episode. Laithy was accused of getting the tuk-tuk driver to memorize all the things he said previous to the short interview, as well as using music and sound effects to dramatize the whole thing — a feature that is characteristic of Laithy's show, but apparently previously unnoticed.
Others accused the driver of being affiliated with the Muslim Brotherhood, saying that the entire interview was set up, despite Laithy insisting that he met the tuk-tuk driver by chance.
Laithy was banned from travel to Dubai with his family in November based on a decision by the top prosecutor.
The top prosecutor banned Laithy from travel over claims accusing him of inciting protests and instigating the public opinion through his "Wahid Min Al-Nas" TV show, aired on the privately-owned Al-Hayat TV network.