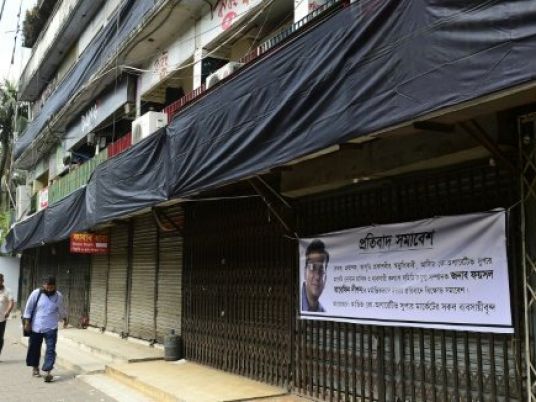 A Bangladeshi Islamist party leader serving 90 years in prison for crimes during Bangladesh's 1971 war of independence has died, a doctor said.
Ghulam Azam, 92, a former leader of the Jamaat-e-Islami party suffered cardiac failure, doctor Abdul Mazid Bhuiyan told media shortly before midnight on Thursday.
Azam's supporters reacted violently to the sentencing of him and others by a war crimes tribunal that critics say is politically motivated. Protests over his death were not expected though security was tightened at the hospital where he died.
Azam was sentenced in July last year to 90 years in prison for crimes against humanity during the 1971 war of independence from Pakistan.
Critics say Prime Minister Sheikh Hasina has used the tribunal to target Jamaat and weaken the opposition. Human rights groups say tribunal's procedures fall short of international standards.
Azam had filed an appeal against his conviction and the Supreme Court was due to consider it on 2 Dec.