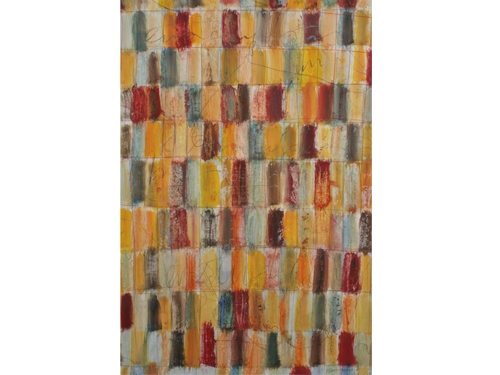 A local act to look out for is El Zabaleen, a seven-piece band formed in April 2010. Their unique instrumentation gives them a novel and catchy sound.
In Arabic, El Zabaleen means "the garbage collectors."
When they first came together to perform at an event called Earth Week at the American University in Cairo (AUC) last year, it made sense that most of their songs had an environmental message, says vocalist Ahmed Safi al-Din. But that's not the reason behind the band's name. El Zabaleen was bestowed upon the nameless band by fans who saw them perform.
Central to El Zabaleen's unique sound are its four percussionists, who do not play drums and tablas. They bang their sticks upon metal pipes, plastic jerry cans, plastic and metallic trashcans of all sizes, metallic garbage can rims, along with soda cans – filled with dry rice and pasta. The sax, guitar and vocals give this percussive band a dynamic, groovy and uplifting output.
All of the band's songs are originals, performed in both Arabic and English, and their lyrics are laced with a potent environmental message, along with progressive socio-political content.
Band members agree that their songs and music are characterized by a "feel-good factor," or at least that is what they are aiming for.
According to percussionist Shahir Iskander, "Egypt is a hard place to cope with as it has numerous social, environmental, marital problems, and also a lack of job opportunities." This is why the social message at the core of El Zabaleen's songs involves "being optimistic and looking for the better, brighter side of life," he says.
Two of the band's songs were recently used in the soundtrack of the Egyptian Movie "EUC" in May 2011. This movie, about an imaginary "Egyptian University in Cairo," got bad reviews and was poorly received by movie-goers, yet El Zabaleen's songs – "Ermi Zebaltak" and "Hafez Mish Fahem" shine-out through it all.
As the title of the first song "Throw Your Garbage Away" implies, it is about proper garbage and waste disposal; the lyrics are in both Arabic (colloquial) and English.
"Hafez Mish Fahem" roughly means memorizing but not understanding; it is a song about academic brain-washing, problems endemic to Egypt's school system, lack of funding for education, the shortcomings of teachers and professors, and other difficulties confronting students throughout the country.
El Zabaleen's current set-list includes six songs and two instrumental pieces. Song titles include "Kubaytak" (Your Cup), "Mawwal al-Nil" (Ballad of the Nile,) "Qanun al-Tawari'" (Emergency Law) and an instrumental piece entitled "Sax and the Dumpster."
"Kubaytak" is about environmental protection and cleanliness, "Mawwal al-Nil" is an ode to the life-giving river, while "Qanun al-Tawari'" is a song protesting Egypt's repressive emergency law, under which the country has been governed for decades.
The band performed "Qanun al-Tawari'" at AUC on 12 May. During their performance, percussionist Noor Ayman Nour informed the student audience that a political-awareness event dubbed "Balad Baladak" (The Country is Your Country) and a sit-in were to be held on campus the next day. The son of presidential hopeful Ayman Nour, and political activist Gameela Ismail, Nour recently faced the possibility of a military interrogation.
A complaint was filed against him and two other young activists for, allegedly, chanting slogans against the ruling Supreme Council of the Armed Forces on 4 October. Outside the Armed Forces Prosecution Office, Noor chanted slogans against military rule and tribunals during an court hearing for blogger Mikel Nabil, who was sentenced to three years in prison for criticizing the Egyptian army on his blog.
"We learned through the media about the possibility we'd be summoned, but no official call for interrogation was made," Nour told Al-Masry Al-Youm.
Fellow percussionist Naeyr Al-Mamoun added, "During our performances Nour often discusses political issues with the audience. Issues beyond mere participation in elections; he speaks about freedom of expression and tries to raise awareness about human rights in Egypt."
On another note, Mamoun said that El Zabaleen is working on ideas to promote waste recycling projects, together with environmental associations and activists.
Asked if they would produce songs about the January revolution, Safi al-Din said: "We've been performing our political songs prior to, and since, the revolution. We have no songs about the revolution itself, because Egypt is over-saturated with such songs. We refuse to ride the band-wagon of artists capitalizing on revolutionary sentiments."
El Zabaleen hopes to record an album including six or seven pieces from their current set-list, along with an additional three songs by the end of the year. Keep an eye out for this album, and keep an ear out for this band.