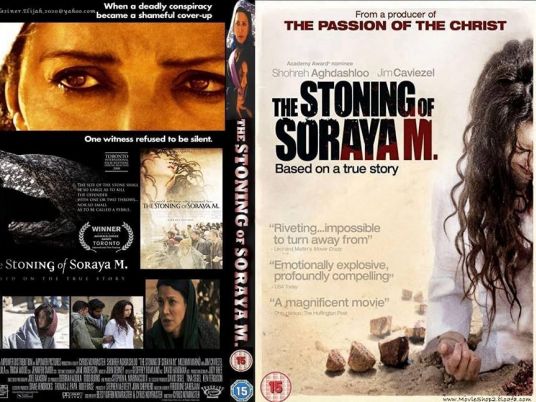 The unofficial Egyptian Feminist Union announced it would screen an Iranian movie, called
The Stoning of Soraya
at Balassi Institute in Cairo, according to the Facebook
event
page created by the union.
The movie, produced in 2008, will be shown on Wednesday 25 March at 6 pm.
Soraya, the main character in the movie, was an Iranian woman, whose husband wanted to remarry without divorcing her, so as not to pay her the deferred dowry. Therefore, he fabricated adultery charges to get rid of his wife, who was stoned to death as a result.
According to the Facebook event, the movie was based on a true story that occurred in Iran.