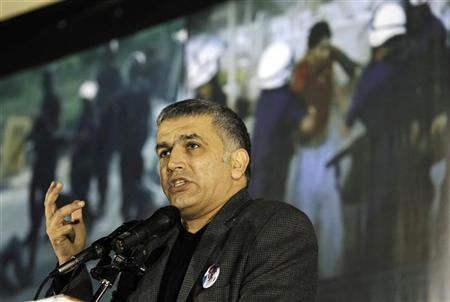 MANAMA, Bahrain — A prominent rights activist has been released on bail in Bahrain more than three weeks after his arrest on charges linked to anti-government protests in the Gulf kingdom.
Nabeel Rajab says he paid a bail of 300 dinars (US$800) Monday, but it is unclear when his trial will resume. He says he is banned from travel abroad.
Rajab, who is the president of the Bahrain Center for Human Rights, was arrested 5 May and charged with using social media to insult Bahraini authorities and encourage demonstrations. His arrest brought international outcry from rights groups and others.
Bahrain's majority Shias seek to overturn the wide-ranging powers of the ruling Sunni dynasty. At least 50 people have died in the unrest since February 2011.