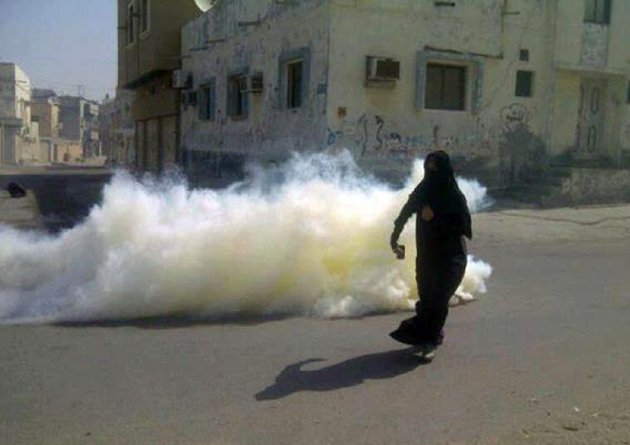 Bahraini security forces used tear gas and stun grenades to scatter hundreds of youths who tried to march towards the centre of the capital on Monday after annual Ashura services marking one of the holiest days in the Shia Muslim calendar.
Bahrain, an important US ally and base for US warships, last year used martial law and help from Gulf neighbors to crush an uprising mainly by its Shia majority against alleged discrimination. But unrest has since resumed with frequent clashes between demonstrators and police.
Witnesses said some 400 people marched from Diya village near Manama towards the site of Pearl Roundabout in the capital after the Ashura services held to mark the anniversary of the death of Prophet Mohamed's grandson, Imam Hussein.
The roundabout was the main rallying point of the 2011 uprising by Shias to push for political reforms and equality with Sunni Muslims, and security forces have kept it off-limits to protesters since the revolt was put down.
Consequently, clashes erupted on Monday when demonstrators numbering in the thousands, according to opposition activities and a news website, neared the roundabout and were confronted by security forces.
Witnesses said at least one protester was arrested and security forces used tear gas, stun grenades and birdshot to rout the crowd. Dozens were overcome by tear gas.
The Interior Ministry said it confronted a group of "troublemakers" who used firebombs and used stones and wooden barricades to block a main street there.
Sunni-ruled Bahrain said last month it was temporarily banning protests while new procedures are put in place to ensure peaceful demonstrations.
The move, along with the revocation of the citizenship of 31 Bahrainis accused of fomenting violence, had been criticized by Western countries and international rights groups.
Muslims across the Middle East commemorate the death of Imam Hussein in the battle of Kerbala in Iraq in 680 AD, with ritual mourning ceremonies and recitation of religious songs.