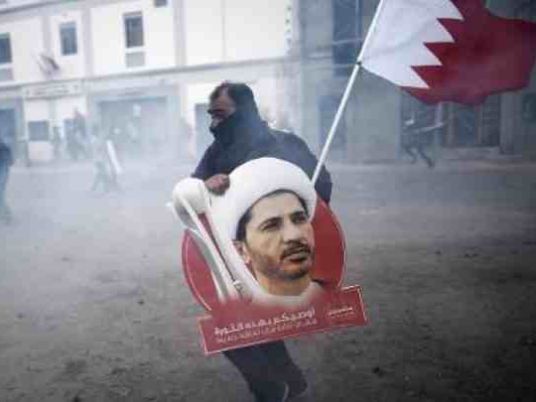 A Bahraini court has jailed for 10 years a freelance photographer who covered demonstrations and revoked his citizenship after convicting him of "terrorism", Reporters Without Borders said Tuesday.
A criminal court convicted Sayed al-Mousawi on Sunday of having given mobile phone SIM cards to "terrorist" demonstrators and taking photos of protests, RSF said in a statement.
Bahrain frequently uses the term "terrorists" to refer to mostly-Shi'ite protesters who still take to the streets in villages and clash with police after the kingdom's Sunni authorities crushed a month-long uprising in 2011.
"The threats and intimidation campaigns against professional journalists and citizen journalists have just one aim – to use 'terrorism' as a pretext for suppressing all criticism of an authoritarian regime," said Alexandra El Khazen, RSF's Middle East head.
Mousawi was arrested "without a warrant" on February 10 last year in the Shi'ite town of Diraz, said RSF, adding that authorities had confiscated his camera and other electronic devices.
"It is outrageous that a journalist has been treated like a terrorist," said RSF.
"Arbitrary arrests of peaceful dissidents, systematic torture and impunity have turned Bahrain into a dangerous country for those who speak out," the Paris-based media watchdog said.
It condemned Mousawi's "arbitrary detention" and urged authorities to overturn the conviction which is still subject to appeal.
Scores of Shi'ites have been rounded up, tried and sentenced to prison following the uprising.
The strategic kingdom, home to the US Fifth Fleet, has also revoked the citizenships of many, drawing condemnation from international rights groups.
According to RSF, a total of eight journalists and five citizen-journalists are currently detained in Bahrain.