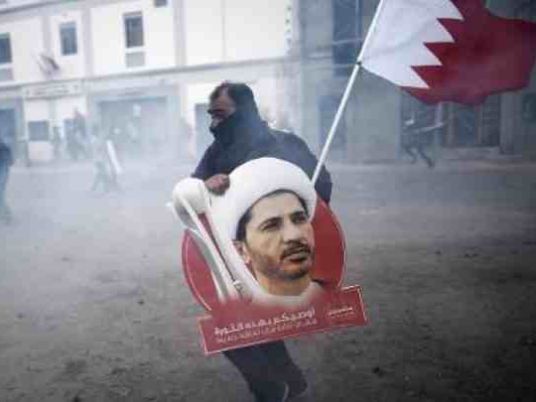 A Bahraini court on Wednesday again rejected a request for bail from a Shiite opposition chief whose trial for allegedly seeking to overthrow the Sunni regime has sparked international concern.
The court in Manama ruled that Sheikh Ali Salman, the head of the Al-Wefaq association, should remain in detention during his trial, rejecting a second request for bail, a judicial source said.
Salman, 49, was arrested on December 28 for allegedly "promoting the overthrow and change of the political regime by force" and inciting disobedience and hatred in public statements.
Salman, wearing a traditional cleric's cloak and a white turban, appeared before the court with seven defence lawyers, the source said.
The court also rejected a request for Bahrain's interior minister and the country's head of general security to be called to testify, saying they are not linked to the case.
It then adjourned the trial to March 25.
Salman's arrest sparked condemnation from the United States, Iran and international rights groups.
This month five UN rights experts urged Bahrain to free Salman, saying the charges against him "appear to stem from the government's dissatisfaction" with Salman's calls "for the establishment of a democratic regime and for government accountability".
His arrest also triggered demonstrations across the Shiite-majority but Sunni-governed kingdom, ruled by King Hamad.
Tiny but strategic Bahrain, which is home to the US Navy's Fifth Fleet, has been rocked by unrest since a 2011 Shiite-led uprising demanding a constitutional monarchy and more representative government.
At least 89 people have been killed in clashes with security forces since 2011, while hundreds have been arrested and put on trial, rights groups say.