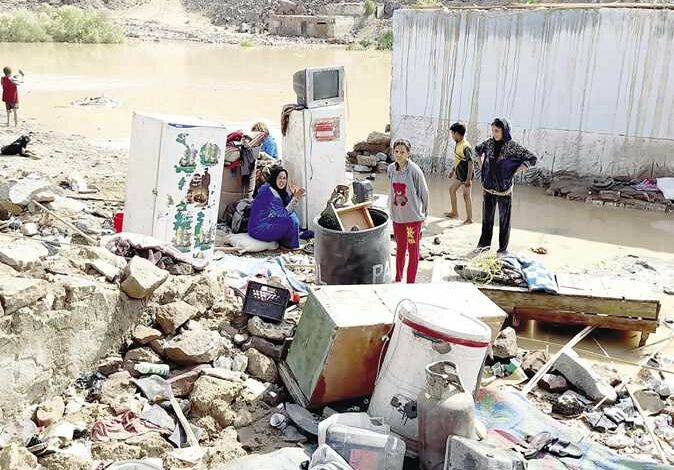 Bad weather hit Aswan and the Red Sea governorates over the course of Friday and Saturday as devastating torrents fell in Aswan caused the destruction of homes, flooded streets, and disturbed enough scorpions to sting over 500 people.
Aswan was exposed for the first time in its history to heavy thunderstorms in conjunction with thunder, snowfall and strong winds, which caused flooding of streets, power outages in homes, water stations and utilities, the collapse of many homes and damage to furniture and electrical appliances, and winds uprooted trees and electricity towers.
The city of Aswan also spent a pitch-black night after a power outages due to power supply stations going out of service.
The rains irritated scorpions out of their burrows filled with torrential water in the sandy areas surrounding several settlements by Aswan.
The scorpions stung 503 citizens who transferred to hospitals to receive the necessary medical treatment.
Governmental bakeries also stopped working due to water cuts.
Governor Ashraf Attia directed the resumption of river navigation in the course of the Nile River and Lake Nasser, and assured that work is underway to gradually restore the electric current after power supply stations went out of service.
The cities in the Red Sea governorate were subjected heavy rains in several areas.
The governorate later announced the opening of the al-Quseir-Safaga coastal road to traffic after the rains passed.
The assistant secretary of the governorate Atef Wagdy said that electricity was completely cut off from the city of Halayeb on Saturday due to torrential rains, and the electricity was cut off from 20 percent of the city of Shalateen.